From pumpkin to apples, fall offers some of the most delicious and nutrient-packed foods. Here are 12 of our seasonal favorites!
Fall is a favorite time of year for many. The crisp, cool air and turning leaves are wonderful, but another reason to love the season is the delectable fall foods.
It's harvest time, and that means that there are opportunities to enjoy fantastic foods that feature unbeatable flavor and texture.
When you put these foods on the table this fall, you'll enjoy a more colorful plate as well as gain all of the benefits of antioxidants, protein and fiber. These foods offer quite a bounty of benefits.
In fact, many of these items could be classified as superfoods. If you are committed to getting lean, supporting longevity and enhancing physical performance, it just makes sense to add these dishes to your regular nutritional routine.
Let's take a look at some of the dishes and foods that are the stars of any fall meal plan.
1. Root Vegetables
Root vegetables are fall and winter vegetables that typically grow under the soil. Examples include sweet potatoes, carrots, jicama, and garlic. Root vegetables are packed with antioxidants and fiber.
So, how can you enjoy root vegetables? My favorite way to eat them is to roast them. Roasting makes them tender and caramelized. You can also shred them and make them into healthier hashbrowns. Some root veggies, like carrots, can be shredded and added to fall salads.
You could also try a whole wheat pasta with roasted veggies. What could be more satisfying than a big plate of pasta on a chilly day? The best part is that this pasta is good for you because it's made with whole grains. That translates to a meaningful serving of fiber, which causes blood sugar levels to rise more slowly, thereby preventing food cravings. Whole wheat pasta also has a slew of valuable phytochemicals, minerals and vitamins. At the same time, it promotes gut health and contains more fiber than regular pasta. If that isn't enough incentive, consider the veggies. Packed with vitamins, minerals, fiber and other good-for-you components, they are the perfect complement to a whole wheat pasta meal.
2. Brussels Sprouts
It turns out that there was a good reason why your mom always wanted you to eat your Brussels sprouts. They are incredibly good for you.
Brussels sprouts are part of the cruciferous family, the members of which are rich in items such as vitamin C and folate. Another reason to add them to your list of staple foods is the presence of cancer-fighting compounds. If your goal is lifelong health and fitness, Brussels sprouts can be an excellent choice.
3. Pears
Pears are sweet, crisp, and delicious — what's not to love about them? Even better is the fact that they are a great source of both fiber and vitamin C. In fact, just one pear offers more than a quarter of your daily fiber needs (based on a 2,000-calorie diet).
Pears help keep hunger at bay thanks to the amount of fiber they have. This fact makes them a great snack in between lunch and dinner. Pears contain a type of fiber called pectin. This type of fiber helps slow down digestion. Studies have found that pectin may help to reduce the risk of heart attack.
Choose firm pears that give with gentle pressure. Store them in a fruit bowl or the fridge if you will not eat right away.
Tip: Splash cut pears with a bit of lemon juice to prevent them from turning brown.
4. Butternut Squash
Inflammation is a chronic problem in modern life, but regularly including butternut squash in your nutrition can change that. Additionally, this amazing fruit is packed with antioxidants, fiber, minerals and vitamins. Butternut squash is high in potassium, which is essential for heart health.
Eating squash regularly may even help improve your bone density. That is because it is high in manganese, which is essential for bone health. Manganese may also help promote long-term eye health.
5. Sweet Potatoes
Forget the version of sweet potatoes that you see on the table at Thanksgiving. If you go without marshmallows and other unhealthy ingredients, sweet potatoes are a healthy dish.
Try roasting, broiling, or mashing sweet potatoes as an alternative to the annual Thanksgiving treat. Prepared in these ways, sweet potatoes are a powerhouse food that's full of manganese, magnesium and fiber. These substances are excellent for your metabolism as well as lowering blood pressure and increasing bone density.
If you have diabetes or are concerned about your blood sugar, you have even more reason to appreciate sweet potatoes. This dish won't cause your blood sugar to spike the way that regular potatoes do.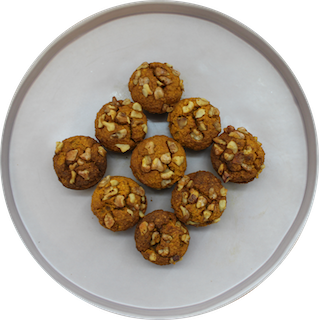 6. Pumpkin
Fall is that time of year when everything seems to be flavored with pumpkin, and for good reason. Pumpkin is amazing for your health.
Pumpkins are about so much more than Halloween. With a mega-dose of antioxidants as well as fiber, vitamins and protein, pumpkin deserves to be labeled as a superfood. The main antioxidant in pumpkin, beta-carotene, is believed to reduce your risk of certain cancers, protect you against heart disease, and can even help mitigate your risk of developing macular degeneration.
Looking for ways to enjoy pumpkin? Try pumpkin mini muffins. They make an excellent snack between meals. Roasted pumpkin seeds are also a very tasty snack idea.
7. Broccoli
Here's another cruciferous vegetable that deserves to be a part of your regular nutritional rotation. One of the main reasons for eating broccoli is the incredible amount of vitamin K that it contains. Essential for the proper functioning of a variety of proteins that help with blood clotting, vitamin K is critical to good health.
Broccoli also boasts a good concentration of folate, which is crucial for producing and maintaining new cells. Don't forget that this powerful fall vegetable also is packed with antioxidants, minerals, vitamins and fiber.
8. Cranberries
What gives cranberries their distinctive, deep-red color? It turns out that it's a compound known as anthocyanin. This compound is more than just a pretty color. It's also a valuable antioxidant and anti-inflammatory agent. Cranberries even have a decent amount of fiber, which means they help you feel fuller longer. Plus, regularly including cranberries in your routine supports the health of your bladder and may guard you against cancer of the lung, colon, breast and prostate.
9. Apples
This quintessential fall food is a powerhouse when it comes to fiber. Eating just one small apple gives you four grams of fiber, making it easier to meet your daily fiber goal. When you ensure that you're eating sufficient fiber, you are lowering your risk for type 2 diabetes, heart disease and colorectal and breast cancer.
Make sure you eat the apple's peel because it's packed with antioxidants and polyphenols that guard you against the oxidative stress that is a precursor for many chronic diseases.
10. Leeks
Leeks are one of the most underrated foods. They have a milder flavor compared to onions but pack all of the same nutrients. Leeks are packed with antioxidants, such as lutein and zeaxanthin. They are also fiber-rich.
Wondering what to do with leeks?  These slim vegetables are a great substitute for onions. You can add them to your favorite pasta dish.
Tip: Choose a pile of leeks that are crisp. Make sure you wash them carefully before cooking.
11. Mushrooms
Mushrooms are perfect when you need something to enhance your meal. Earthy mushrooms pair perfectly with so many foods. A good source of vitamins B and D, mushrooms are a great addition to everything from pasta to salads because the texture is similar to meat.
12. Radishes
Radishes are often ignored but they shouldn't be. They are packed with nutrients including vitamin K, calcium, and potassium. The tiny radish is a versatile veggie that you can add to any fall dish. They are especially good with chicken street tacos. The radish adds a nice crunchy bite.
Let's Recap
Thanks to the beautiful fall colors, changing leaves, and abundance of healthy and tasty fall vegetables, fall is one of the best seasons of the year!