Does life feel like a stress factory? It turns out that the way to slow down stress is to rev up your gears. While it may seem counterproductive, doing more is the best stress-management technique if that "more" involves your workout. Yes, regular exercise is the stress-busting secret that everyone needs to remember when they feel tense, anxious and overwhelmed. Do you need a stress escape plan? Take a look at the secret to managing stress with exercise.
Your Brain Supplies You With Your Own Stress-Management Coaches: Meet the Endorphins
Most of us know how good that post-workout glow feels. It can feel like we've discovered the secret switch for suddenly feeling more energized, confident and motivated. However, we can just as easily forget how good working out feels once our schedules fill up with work commitments, home-life commitments and distractions. Once you know the science behind why working out leaves you feeling like you're on top of the world, it's pretty hard to skip a workout.
It's all thanks to endorphins. Endorphins are your body's feel-good neurotransmitters. You've definitely already met endorphins if you've ever worked out hard, went for a run or simply danced around! Endorphins are natural analgesics that help to diminish pain. Your body releases them during workouts because it knows that you're "feeling the burn."
Because endorphins act on the brain's opioid receptors, they create the feeling of a natural "high" that can reduce pain, increase pleasure and leave you with a general sense of increased well-being. Researchers have known about the link between exercise and the stress-reducing benefits of endorphin release for decades. However, the stressful pace of modern life has more and more researchers looking at the benefits of exercise for stress relief. If you really want to ramp up the feel-good, stress-busting hormones, you may need to ramp up your workouts. While any form of exercise can positively affect mood, people going hard against stress are going hard in the gym. Next, take a look at the emerging research on moderate versus heavy exercise for stress relief.
How Heavy Exercise Can Help With Stress Reduction
First, it's helpful to know the baseline recommendation for using exercise and physical activity for wellness. The current guidelines from the Centers for Disease Control (CDC) suggest that adults should strive to engage in at least 150 minutes of moderate-intensity aerobic exercise weekly. If you're doing vigorous-intensity workouts, the recommended time drops down to 75 minutes weekly. Keep in mind that this is the recommendation simply for improving and maintaining physical health. People seeking to use workouts to improve mental health may want to tweak this suggestion a bit to create more of a "therapeutic" schedule. In fact, research supports this.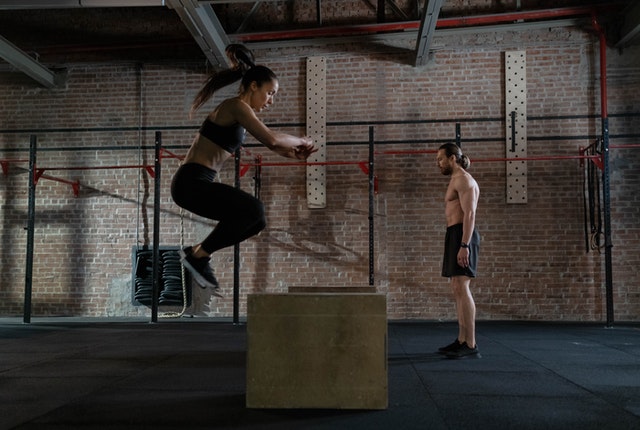 In a 2018 study, researchers looked at opioid release after high-intensity interval training (HIIT) to gauge the positive effects of physical exercise on mood and stress levels. They found that HIIT leads to a strong endorphin release in the brain that likely alleviates both physical and emotional stress. Here's a closer look at the data roundup:
HIIT substantially increased the release of endorphins and opioid peptides in areas of the brain that control pain and emotion.
HIIT's ability to reduce "negative feelings" actually boosted endorphin release. Consider this confirmation that the no-pain-no-gain theory might be more valid than we thought!
Researchers were left to conclude that both negative and positive feelings created by physical exercise impact the opioid system.
The most exciting part of this study comes next. The impact of HIIT on the brain's opioid system was compared to regular aerobic exercise. Researchers concluded that a traditional one-hour session of aerobic exercise did not produce the same endorphin release as HIIT. Of course, that's not to say that "normal" aerobic exercise isn't helpful for stress relief. While traditional exercise did produce feelings of pleasure and euphoria associated with endorphin release, the intensity of the results could not touch what study participants who endured HIIT experienced.
Tweaking Exercise Intensity Levels for Stronger Stress Relief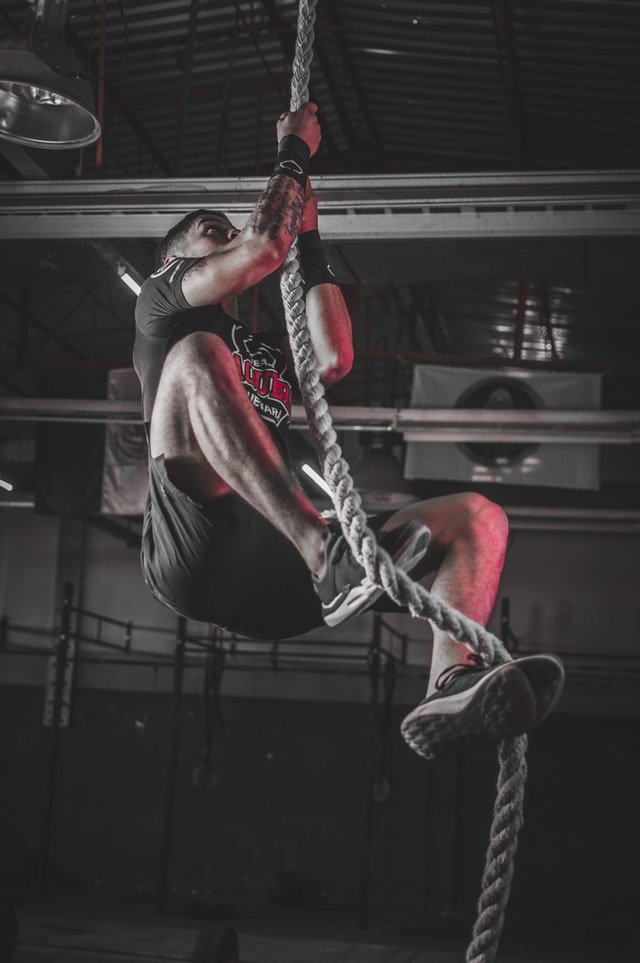 Let's back up to cover precisely what the correlation between high-intensity workouts and endorphin release means for people trying to learn how to use exercise for stress relief. First, the thought that some exercise is better than no exercise still applies. Someone who cannot participate in high-intensity aerobics for any reason should not assume that they should skip working out because it doesn't offer any benefits. Any mildly intense physical activity should get you a decent-sized endorphin release that can take the edge off. If you're looking for intense stress relief, the answer is intense physical activity.
Knowing that high-intensity workouts lead to better stress relief is half the battle. The irony of using intense workouts for stress relief is that the endorphin rush that you're trying to invoke in your opioid receptors can only be created by creating unpleasant feelings. That's because your body releases endorphins in response to pain and physical stress during workouts. To stay on track with using exercise for meaningful stress relief, you have to get in a mindset of getting rid of the bad feelings caused by stress by taking on even more bad feelings during a grueling workout before reaching the point where the pain turns to pleasure.
Getting the motivation for this can be challenging for anyone. Negative feelings associated with intense exercise discourage exercise in a considerable percentage of the general population. This is where consistency and planning become so important. You need to build a mindset that allows you to take on the physical and emotional demands of putting in a workout.
How To Stay Motivated
Here are some tips for staying motivated to get your workouts in — even if you know they might make you wince: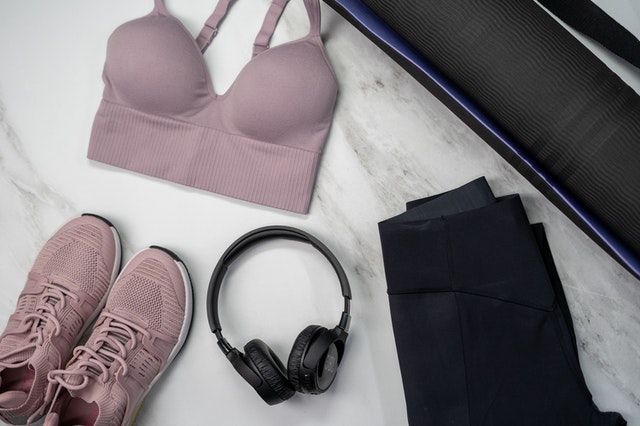 Get your workout in early. If your schedule allows, make your workout the first thing you do every morning. Scheduling your workout for later in the day gives you most of the day to try to talk yourself out of doing it. What's more, unexpected things can pop up during your day to rob you of the time you've set aside for your workout. Exercising first thing also gives you the confidence boost and optimism that come with accomplishing something very hard before more people have even rolled down the top sheet! If you're having a hard time getting started in the morning, you can gradually adjust your workout time to be earlier and earlier every day until you can get there.
Make sure there's a "treat" waiting. Don't put yourself in the position to be desperate for anything you can get your hands on after you finish an intense workout. While it doesn't necessarily have to be a treat, giving yourself a snack or meal to look forward to when your workout is complete can be a big motivator. Of course, you'll want to make sure that the food or beverage you select will replenish and restore you without undoing any of your hard work. If you're planning morning workouts, consider having something like healthy banana pancakes or a keto egg scramble waiting for you in the fridge!
Keep your workout clothes ready. The goal is to make sure you never have excuses. Following each workout, prepare your workout clothes and gear for the next workout! This will ensure that they are always waiting for you.
Discover exercises you enjoy. HIIT workouts come in many forms! You don't have to commit to just one option. In fact, many HIIT workout programs out there combine traditional cardio with yoga, boxing, ballet and more!
Bring a friend along. If you're desperate to relieve stress, there's a good chance that the people you live or work with also need some stress-busting tools. Why not get a partner or group? Studies show that having a workout partner increases the amount of time spent working out!
Just remember that even a small amount of exercise helps. Exercise in almost any form or intensity level can be a stress reliever. So, if you are out of shape, start by gradually building up your fitness level. You'll still get the stress relieving benefits of exercise while slowly becoming healthier.
The research is becoming more apparent on one thing. Pain may be the only way to gain peace of mind when it comes to your workout. If you've fallen into a sedentary way of being, the argument for getting out there to feel the burn has never been stronger. If you're already exercising without getting the stress-relieving benefits that you want, the answer may be to ramp things up.
Let the Stress Reduction Begin!
If you're feeling motivated to reduce stress using high-intensity workouts, make sure you're setting yourself up for success. It's essential to get proper nutrition through complete, healthy meals when doing intense workouts because your body needs the right fuel to perform—as always, using a meal prep service is an excellent way for busy health-minded people to stay on top of things without feeling vulnerable to hunger, cravings and low energy.