Feeling a little sluggish in the digestion department? Unfortunately, even just a few days of grabbing for the wrong foods can leave us feeling off-balance. During busy, hectic times, it's typical to go days or weeks without eating healthy meals. As a result, we walk around feeling bloated and bound up. Yes, your diet may be to blame for stomach pain, bloating, painful constipation, low energy, and that general feeling of not operating at your peak. Take a look at the nutrition mistakes many of us are making that lead to a "backed-up" way of being that really drags us down.
#1 Not Getting Enough Fiber
Do you often feel bloated or constipated? If so, then fiber is the friend that you didn't know you needed. While there are many dietary factors that can leave our digestive systems sluggish, the biggest one to look at is fiber. Let's explore the diet-gut connection that directly impacts how you look and feel. The big perk of fiber is that it normalizes and regulates bowel movements. That right there is often enough to get things moving in terms of addressing constipation and constant bloating. In addition to helping you feel better today, fiber also helps you maintain overall, long-term bowel health that will protect you against digestive diseases and cancers.
We also know that high-fiber foods help us to attain and maintain a healthy weight! First, a lot of the excess bloating that we're carrying around is relieved by proper fiber intake. The second reason is that foods that are high in fiber tend to be more filling than foods that lack fiber. As a result, you won't feel the need to overeat because you'll be more easily satisfied while still getting all of the same energy-giving nutrients!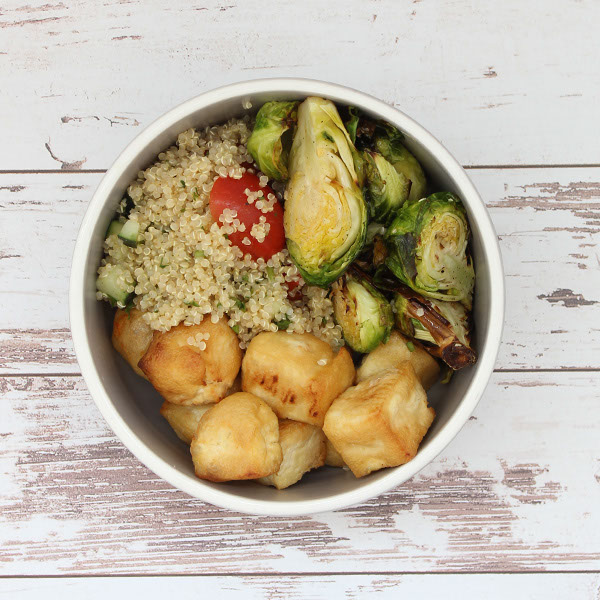 The goal should be to take in between 25 and 30 grams of dietary fiber per day. Unfortunately, most Americans are falling short by getting in only about 15 grams. Which foods are the best for fiber? Put the focus on fresh greens, vegetables, seeds, fruits, and grains to get the fiber content you need for a thriving digestive system. Some superstar high-fiber foods include avocados, beets, broccoli, lentils, Brussels sprouts, sweet potato, and almonds.
#2 Skipping Fresh Plates
For many busy people, finding healthy meals in the frozen section full of organic, high-quality ingredients feels like coming upon a goldmine! We feel that this is the secret to eating well-prepared meals without the need to put the time in to create hearty, wholesome dishes at home. Yes, it's true that a good frozen meal can save the day once in a while. However, too many frozen meals could be behind why you're feeling so bloated.
Your healthy "grocery store" frozen meals could be hiding a secret. It turns out Americans are essentially overdosing on the salt that's packed into frozen meals. In fact, more than 70 percent of the sodium consumed by Americans comes from frozen foods! Sodium is used so abundantly in mainstream packaged frozen foods because it helps to preserve food. It's also an inexpensive way to thicken or enhance various flavors. Now, this is a situation where you need to be a bit of a label detective because even foods that don't taste very salty at all can have hidden high levels of sodium.
Why exactly is sodium such a problem for healthy digestion? Simply put, salt is the biggest "bloater" out there. Salt intake causes our bodies to retain water almost immediately. Generally, that retention is concentrated around the belly area. However, some people also find that their hands and face get very puffy and bloated after high-sodium meals.
What's the fix for salt bloating? Switching to freshly prepared meals that don't need sodium as a preservative is the best bet. While fresh food sometimes has a dash of salt for flavor, your body isn't getting that sodium overload that leads to painful water retention and gas around the abdominal area.
#3 Consuming Too Much Fat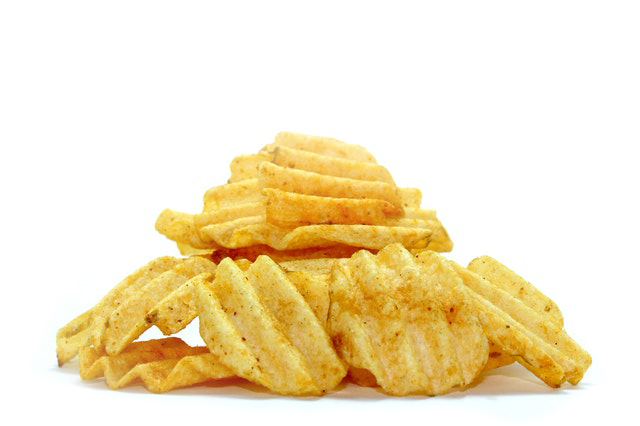 Now, a balanced diet should definitely contain healthy fats that come from healthy foods like lean proteins, avocados, and healthy oils. However, overdoing it on high-fat foods is one of the most common causes of bloating. The reason is that fatty foods are digested slowly. That means that they hang around in your digestive tract longer. The common culprits behind bloating are fried foods, greasy foods, chips, and vegetable oils.
#4 Ignoring Your Gut Health
Constant or recurrent bloating isn't always caused by a single food "trigger." Bloating and constipation are sometimes the results of imbalanced gut bacteria. Consuming high amounts of refined carbohydrates, packaged snacks, sugary drinks, and alcohol can really throw the gut off balance. That means that switching to a menu full of fresh, whole foods after a "bad" weekend is essential for avoiding painful gas and bloating for days or weeks to come.
Unfortunately for those with a sweet tooth, sugar is really one of the worst culprits for throwing gut bacteria off balance. In addition to increasing your odds of heart disease, diabetes, obesity and more, consuming large amounts of sugar can also put your gut in danger. Researchers have found that sugar can prevent the good microbes that keep the gut healthy from colonizing. Fortunately, we can build gut-friendly diets by including plenty of fresh, low-sugar foods. Organic dairy like cheese and yogurt also introduce good bacteria called probiotics into the gut to provide tons of benefits for both the brain and body!
#5 Not Staying Hydrated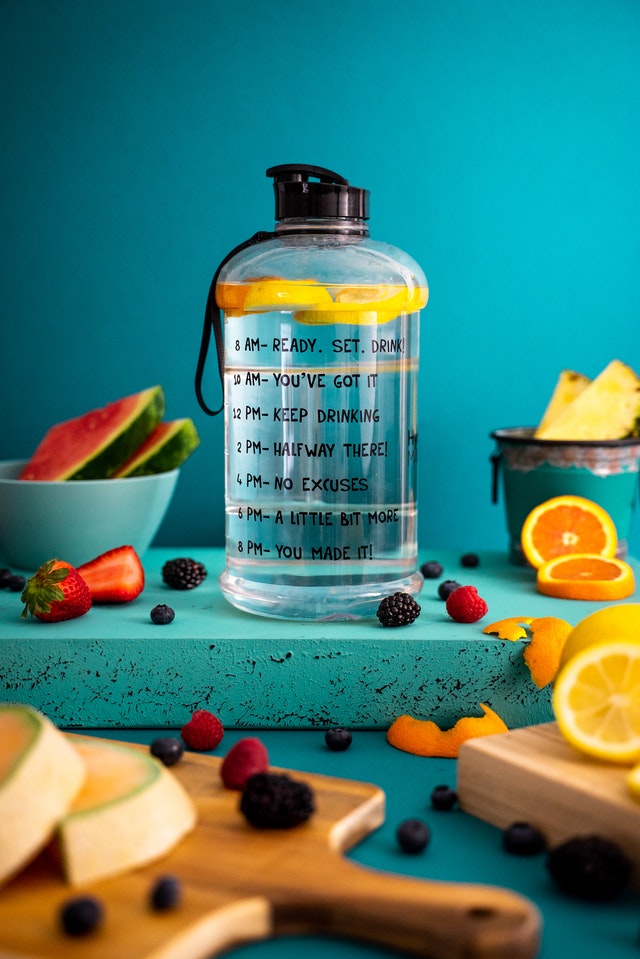 While it may seem counterintuitive, having a belly full of water can actually help you to be less bloated in the long run. Unfortunately, not drinking enough water can lead to dehydration and electrolyte imbalances. The impact can be so subtle at first that we don't even notice it. However, things like tiredness, gas, and bloating are all actually common signs of dehydration. The reason why not drinking enough water causes bloating in the gut area is that our bodies actually try to fight back against dehydration by holding on to water. That means that you'll have all of the uncomfortable effects of retaining large amounts of water even if you didn't drink much water.
Drinking water is an obvious way to increase hydration. However, eating plenty of fresh fruits and vegetables is another easy to increase your daily water intake without feeling like you're sipping all day. Most fresh vegetables are actually more than 90 percent water. The bottom line is that it's very likely that you're at least partially dehydrated if you're eating a lot of processed foods because you're missing out on the natural water content that comes from eating fresh!
#6 Eating Too Quickly
How you eat can actually be just as important as what you're eating when it comes to the dreaded bloat! It turns out that "inhaling" food quickly can introduce air into the stomach to create bloating. Unfortunately, we often fall into the habit of shoving food into our mouths when we're loading up on snack foods or "fast" foods because we're pressed for time. The result is that we're combining all of the bloating factors of unhealthy foods with excess air in our digestive systems! That can mean a real bloat avalanche that leaves us feeling uncomfortable and sluggish just when we need energy more than ever! The solution is to try to be more intentional about how and what we eat! That usually means planning ahead to avoid being stuck in a position of having to grab something quickly on the go. By planning healthy, whole meals, we have a reason to sit and slowly savor what we're eating. By the end of the meal, we feel satisfied and revved up instead of overstuffed and sluggish!
#7 Ignoring a Gluten Sensitivity
Mysterious bloating that occurs soon after you eat can sometimes be a sign of gluten intolerance. It's a possibility to consider if you've already tried de-bloating techniques like eating high-fiber foods, avoiding fried foods, and hydrating adequately. The good news is that you'll find so many delicious, high-protein gluten-free options to choose from if you decide to try a gluten-free diet.
The Real Cure for Bloating and Constipation: Fresh, Whole Foods
If you're tired of feeling worse after you eat, it's time to become more intentional about what you're eating. There's just no substitute for fresh, whole foods. It is clear that fresh meals are healthier all around. Frozen meals just don't compare in terms of nutrition. They tend to contain less vegetables, fewer nutrients, and fewer healthy fats compared to fresh meals.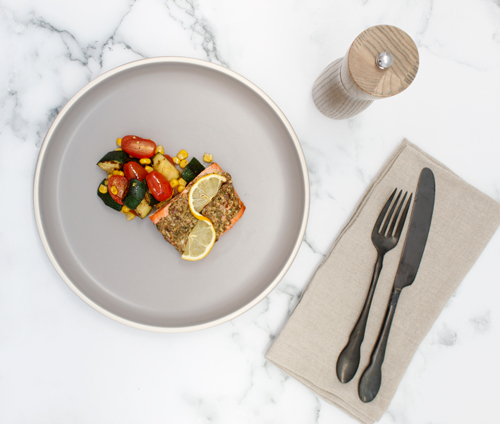 What if you simply don't have the time to meal prep, buy all of the ingredients, and prepare meals? Does that mean that you're bound to go through life looking and feeling bloated and uncomfortable? Thankfully, the answer is no! The good news is that if you don't have the time to cook and meal plan, you can still have amazing, fresh meals thanks to local food delivery. Knowing that a perfectly portioned, fresh meal full of protein, fiber, and healthy fats is going to be there when it's time to grab breakfast, lunch, or dinner is the best way to fight back against those "easy" habits and snack attacks that are wrecking your gut.