Have you noticed that as you get older, you can no longer eat the same way that you did when you were younger? Does it seem that you gain weight just by "looking at a muffin?" This is because your metabolism slows down with age. When your metabolism slows down, this makes it so much easier to gain weight and more difficult to lose weight. So, when does your metabolism slow down and why?
The truth is that there is so much the medical community is learning about human metabolism all the time. Scientists do know that metabolism and aging are closely related. Let's take a deeper look at how metabolism changes with age.
What Is the Metabolism?
Everyone has a metabolism. Your metabolism is the process used by your body to convert what you eat and drink into energy. Your body is constantly converting the things that you eat and drink into usable energy with the help of oxygen. The energy that is created is used for every single process and system within your body. Energy from food and drinks is used for breathing, balancing hormone levels, circulating blood, repairing cells and tissue and growing new cells. Every person has a base metabolic rate that is needed to maintain essential bodily functions. We generally consider this to be your "metabolism."
What Influences Metabolism?
We're still learning a lot about what makes each person's metabolism unique. In some cases, there may be no clear answer regarding why two people with similar genetic profiles may have wildly different metabolisms. However, there are some general factors that seem to contribute to metabolism. They include:
Body size and composition. People with larger builds seem to burn more calories both at rest and during activity. People who are more muscular also tend to burn more calories by default.
Gender. Generally, men tend to have less body fat when compared to women. They also tend to have more muscle than women. As a result, men generally burn more calories than women.
Age. Yes, metabolism appears to slow down with age. This is likely linked with a decrease in muscle mass that often occurs with age.
While a person's default metabolic rate plays a big role in how many calories are burned daily, it's not the sole determiner of how your body manages calories. Something called thermogenesis also plays a role in this. Thermogenesis refers to the process of how food is digested, absorbed, transported through the body and stored. Roughly 10% of all calories consumed from protein and carbohydrates are used by the body to digest and absorb nutrients.
Another significant factor in how the body manages calories is physical activity. The amount of physical activity completed daily dramatically impacts the number of calories burned by the body daily. While some bodily processes automatically burn calories, activities like running, walking, swimming and playing sports can burn hundreds of extra calories per hour above a person's baseline rate for burning calories.
When Does Your Metabolism Slow Down?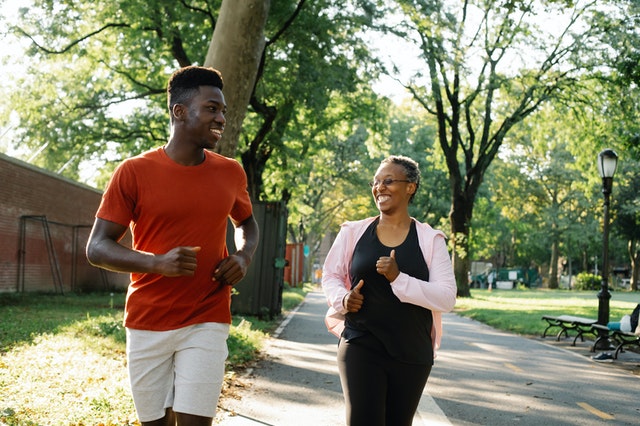 "Putting on weight" is a common complaint as people reach their 30s and 40s. Many people feel a "shift" in the way their bodies handle foods that they could eat without problems just a few years earlier. Yes, the evidence does show that metabolism may shift with age. Therefore, eating habits may require adjustment as we age.
According to a study published in August of 2021, metabolism peaks fairly early in life. We are then on a constant trajectory of keeping up with a shifting metabolism. The study also found that our metabolisms operate at "super speed" from the time we are born until the end of our teen years. However, we may not notice that our metabolisms are slowing down by about 3 percent annually until we reach age 20. At age 20, there is generally a significant "leveling off" that occurs as the metabolism reaches a new normal. The metabolism also slowly trickles down from middle age into a person's "golden years." A person in their 90s requires 26% fewer calories than a person in middle age.
Metabolism and Weight Gain
The most straightforward formula for gaining weight is taking in more calories than the body needs to function based on your activity levels. However, maintaining a stable weight can be complicated by a number of different factors, including your metabolism. It's believed that the following mix of factors influences weight:
Genetic makeup.
Hormonal balance.
Diet composition.
Sleep.
Stress.
Underlying illnesses.
Environmental factors.
Decreased metabolism.
While the "surest" way to maintain a healthy weight is to eat the right amounts of calories and fat for your body type and lifestyle, choosing the right types of foods is also essential. The truth is that not all food is created equal. It's important to eat whole, nutrient-filled foods that assist with things like promoting better sleep, keeping blood sugar stable, enabling the body to produce the right amounts of hormones and allowing you to stay full and satisfied for more extended periods.
How Can You Prevent Your Metabolism From Slowing Down?
Focus on Muscle Mass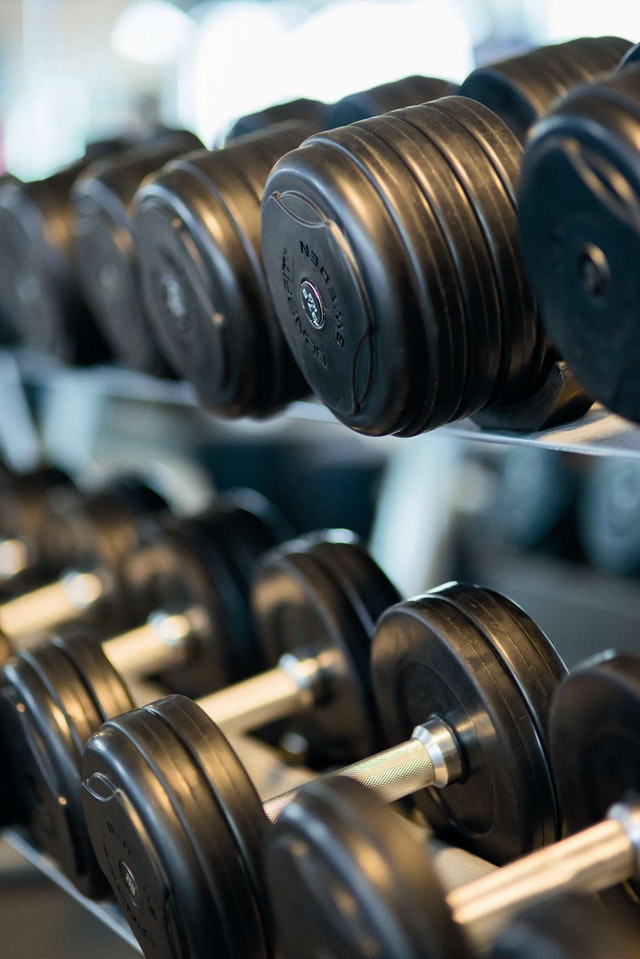 Muscle mass plays a very important role in metabolism as we age. Muscle simply burns more calories than fat when we are in a resting state. That is because muscle burns more calories than fat. So, even while you sleep, your body will burn more calories. This means that having a lifestyle consisting of muscle-building foods combined with muscle-building workouts is a "metabolism hack" at any age. Being a muscle-minded person becomes non-negotiable as we age if we want to enjoy strength, energy and a healthy weight.
Age-related loss of muscle mass is a well-documented fact. People begin to lose between 3% and 5% of muscle each decade after turning 30. Researchers call the natural decline in muscle mass that occurs with age sarcopenia.
Researchers aren't completely clear on why muscle declines so aggressively with age. One strong theory is that the natural decline of testosterone contributes to muscle loss. That's because testosterone is considered a "muscle builder" that stimulates protein synthesis for muscle formation.
Get the Right Amount of Protein to Support Muscle Growth
While eating a muscle-minded diet is essential at any age, it becomes increasingly important as we age. Getting adequate protein levels in our diets is one of the most important things we can do to reduce muscle loss. Resistance-training exercises are also very beneficial for helping to promote healthy muscle mass as we age. Of course, having adequate protein levels in your diet when doing strength training is essential for being able to give your body the fuel it needs to keep up with workouts without becoming depleted.
Protein is pure muscle food. When we consume protein, it is broken down into amino acids used by the body to put on muscle. However, a common phenomenon known as anabolic resistance can throw a wrench in your plans even if you are eating what would be considered a balanced diet. Anabolic resistance reduces the body's ability to break down and synthesize the protein we consume. The solution is to eat more high-quality protein. Some tips for optimizing muscle protein synthesis:
Divide protein equally between meals throughout the day.
Use protein from animal sources as the easiest way to get proper ratios of amino acids.
Avoid processed meats and foods that are full of additives and saturated fats.
It's also important to be consistent with protein levels daily. Relying on sugary snacks that are easy to grab often leaves us going hours without a good protein source during the day. A consistent meal plan ensures that you're getting in the healthy, whole protein sources needed to optimize protein use without significant gaps during the week.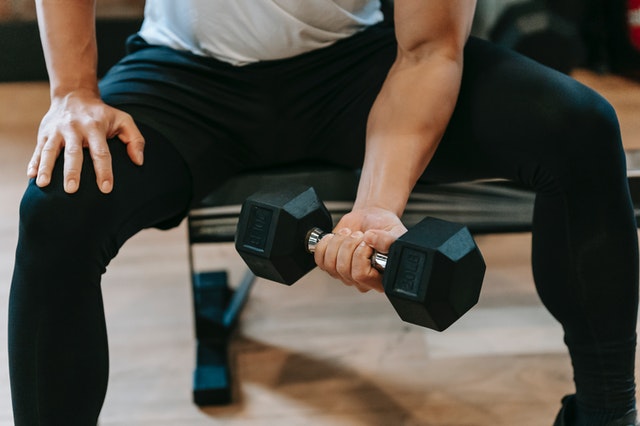 Do Strength Training
Along with diet, strength training is one of the most important ways to maintain muscle mass as we age. In addition to helping you burn calories more efficiently, strength training can help keep your bones strong as you age. If you have not been active recently, it's always a good idea to check in with your doctor before beginning any strength training program for guidance on what activities you can do.
Minding Your Metabolism: Everyone Has the Power to Fuel Their Bodies the Right Way
It can feel like metabolism is simply all about the luck of the draw. However, nobody can escape the realities of the declining metabolisms and reduced muscle mass that come with age. The good news is that orienting our diets to work with the natural flow of the human metabolism is an easy way to control weight while nourishing the body to fight back against muscle loss.
At the bare minimum, make sure you're getting at least .8 grams of protein for every kilogram of body weight, the recommended Dietary Allowance (RDA). Remember that quality, lean protein sources are best! It's also wise to break up protein evenly throughout the day to ensure that your body isn't "starved" for protein at any point. This could look like starting your day with a whole-egg scramble bowl before moving on to a lunch consisting of a smoked paprika chicken breast salad, a dinner consisting of chimichurri steak and a snack consisting of organic strawberry chia pudding.