Stop Worrying About BMI
Like many, you've probably strolled into the doctor's office for a simple checkup and had a few measurements taken. One of these measurements may have been your Body Mass Index or BMI. This is a measurement that records your height and weight, then categorizes your weight status as either underweight, healthy, overweight, or obese.
The problem with BMI is that it's very antiquated. This measurement has been used since the 1800's and doesn't take very much into account, yet it's still used today. The amount and location of body fat isn't even taken into consideration with BMI, which means that an individual with a higher weight, yet lower body fat, may still be categorized as overweight or obese. A BMI this high on an athletic individual is obviously misleading.
So, why is BMI still a thing? Despite there being other, more accurate options for measuring your weight status or health, why is it still used today? That's exactly what you're going to be learning more about in this post. You'll also walk away with some other fantastic options that can be used for checking your health!
A Brief History of BMI
Before dropping into some of the ways that BMI misses the ball, let's talk about its origins.
The BMI measurement was created in the 1830's by a mathematician named Lambert Adolphe Jacques Quetelet. What's interesting about the creation of BMI is that it wasn't even created by a physician, yet it's used regularly in a physician's protocol. The aim of the number was to determine whether a person is of a healthy weight by dividing their weight by their height squared. This number was then used as a statistic for a general population that would aid the government in allocating resources. What it didn't do is pinpoint exact measures of health or weight status.
The scale of your BMI runs in ranges and places you into categories, which are still used today. You can see these below:
| | |
| --- | --- |
| Below 18.5 | Underweight |
| 18.5-14.9 | Healthy |
| 25.0-29.9 | Overweight |
| 30.0 and above | Obese |
Why BMI Misses the Mark
Now, is BMI accurate? In reality, using BMI as a measurement of health or weight status can be misleading. When you have an individual with higher amounts of muscle mass, their BMI may be inaccurate. Due to extra muscle contributing to their overall weight, they may be classified as overweight, even though they're in great shape with a low percentage of body fat. This is due to the fact that BMI doesn't take actual body fat percentage (or muscle mass) into account. These numbers are huge variables when it comes to determining the health of someone and they're totally left out in this form of measurement.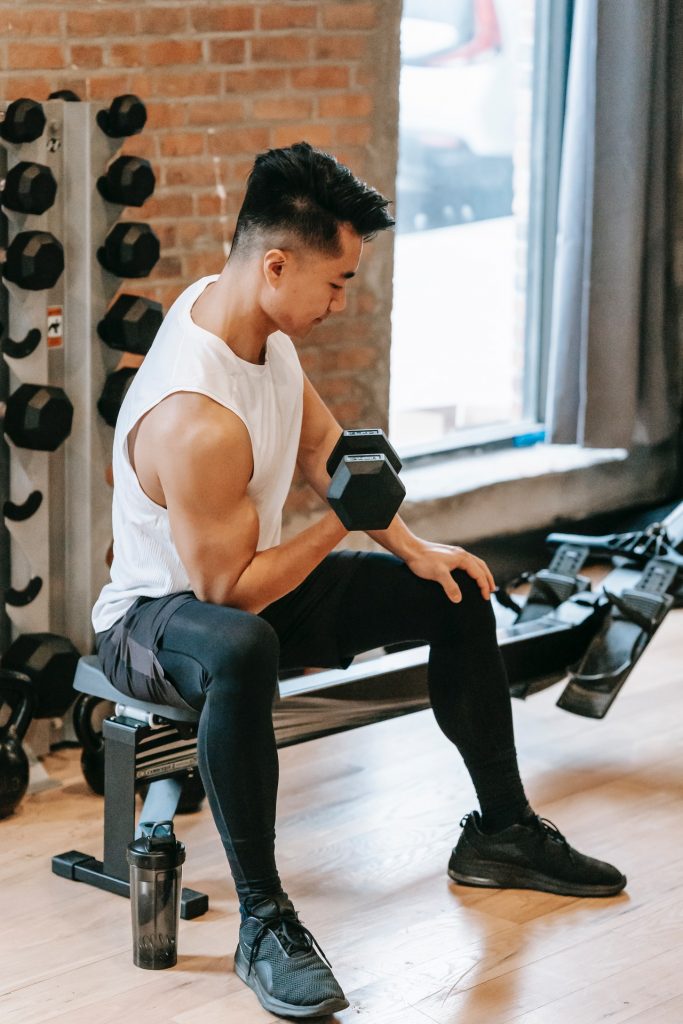 The point of BMI is to keep up with weight and the rate of obesity, but can this really be used as a true indicator if it's mislabeling healthy individuals as obese? In turn, it becomes an indirect measurement of obesity, and this can be seen in a study measuring trained and untrained individuals. The trained group, even though in better shape, had more individuals categorized as overweight than the untrained group. Therefore, some categorizations of people having their BMI measured are in fact wrong.
Even for an individual who does contain a higher percentage of body fat, BMI can still be slightly misleading. BMI doesn't take the location of body fat into consideration. It's no secret that an abundance of fat tissue in the midsection is bad for your health, but what if you carry it evenly throughout the body? When body fat is distributed throughout in an even manner, it's detriment to your health may be reduced (but not eliminated). If you're looking at BMI as a marker for health, it could be misleading due to the information it isn't considering.
BMI may categorize you as overweight, or even obese, in cases where you may actually be in great shape. While it may be an accurate measurement for some scenarios, it doesn't take everything into account, which limits the credibility of it.
So, why is it still used today?
BMI is a fast way of coming up with a supposed range of health in regard to weight. The number can be found out quickly and it's been used for so long that it's just stuck. It's also still used because there is a large proportion of the population that isn't athletic. Due to this, the ranges given can have some indication of actual weight status.
This, however, doesn't mean that it's an accurate measurement and there are much more effective ways of measuring your body composition, weight loss, and overall health.
Other Ways to Measure Health
DEXA Scans
DEXA scans are imaging tests that measure your bone density. While these are used to look for things like osteoporosis, they also show your body composition. This means that you get to see your other tissues like body fat and muscle mass. Using this information, you can differentiate what your weight is actually comprised of. Whereas with BMI an athletic person could be classified as overweight, a DEXA scan might show quite the opposite.
The only downside to the DEXA scans is that they can be slightly pricey. However, if this isn't a concern for you, it's a fantastic way to get an accurate read on your body.
Calipers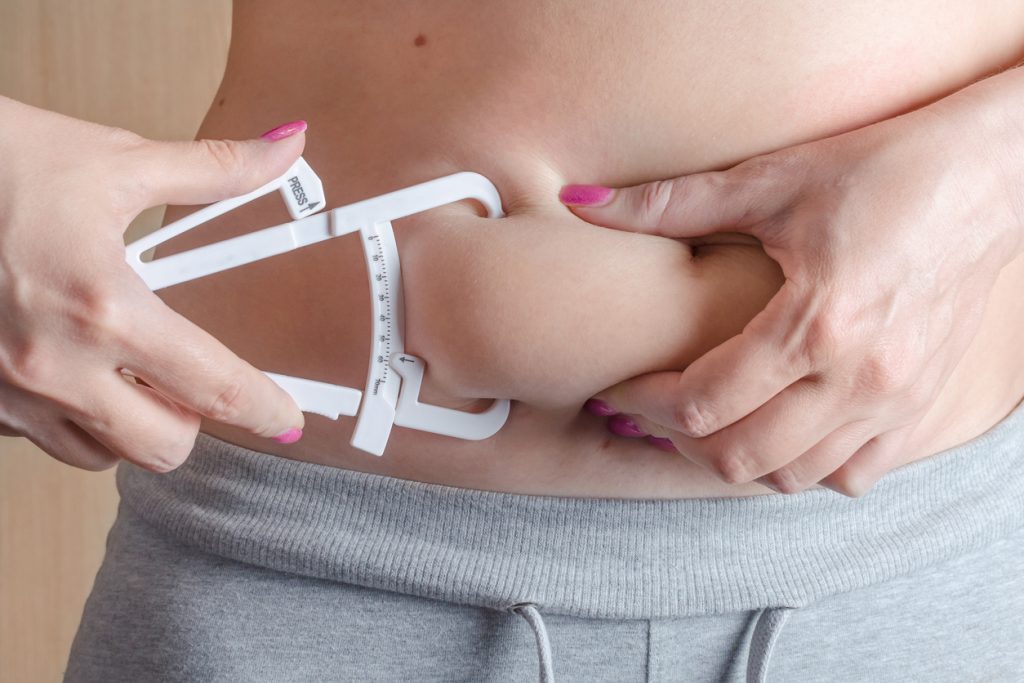 Body fat calipers are tools used for physically measuring the amount of fat present on your body. The process can range from just a few measurements to a full-on exam. This process requires assistance to reach all the locations, and they measurements are often taken from places such as your arms, legs, and stomach. These measurements are put into an equation that eventually produce your body fat percentage. When compare this method to BMI, it may offer you a much better idea of proportion of your weight is actually fat versus lean tissue.
The more places you have tested, the more accurate this outcome can be. There is, however, the chance of a user error in this test so this should be taken into consideration as well!
How Your Clothes Fit
While not an actual test, it can be extremely helpful. As you're trying to see if things are changing for your body, you can always keep tabs on how your clothes fit. Let's say the scale hasn't changed for you, but you've been hitting the gym and eating better. However, you have noticed that you had to go down a belt loop for your pants to stay up! This is a good sign and shows that you've lost inches. Losing inches is often attributed to a loss in body fat that may accompany a gain in muscle mass. These changes may not show up with a BMI measurement, when in reality a lot is changing.
While not numerical data to use, it's a great way of self-measuring some changes to your body.
Blood Pressure and Cholesterol
If you really just want to keep up with your health markers, this is where you should be checking. While BMI may give you some inclination of your weight status, these are measurements that can truly make a difference for your actual health. In many cases, some individuals may have a high BMI but be in fair health when looking at blood pressure and cholesterol. This isn't always the case, but it can be a reality.
You'll more than likely have these checked at the same time as your BMI, but maybe keep an eye on these instead of worrying about the outdated BMI you just received.
How You FEEL!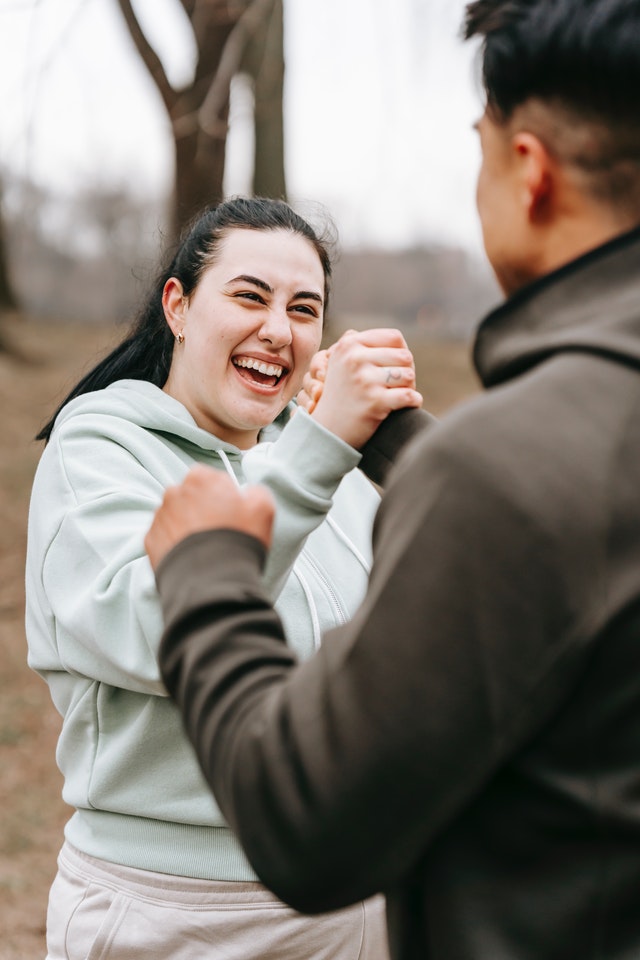 At the end of the day, no matter what that BMI says, how do you feel? Do you have energy? Can you do the things you enjoy doing? Are you happy? These are great measurements of health that often don't get the recognition they deserve. We may look at an odd BMI measurement and completely forget that we were able to run a mile today. If you're on a health journey, this is also a great place to focus your attention. Are you feeling better as you make these changes? While not a statistical date point, it carries a ton of value when actually tracking your wellness.
Conclusion
There are a ton of different ways in which you can measure your weight, body fat, muscle mass, and health. However, you still get the same old BMI score at the doctors office. It's an outdated measurement that is still in play today, but don't let it get you down. That number doesn't carry as much value as you would assume it does. There is a lot that goes unrecognized in that measurement and this can make it inaccurate. BMI is outdated and isn't something to fret over. You can always try something like a DEXA scan or body fat test that will provide you with an accurate measurement. In addition, you can try things that aren't number based and truly go off how you feel!
Use what is relevant to you and your situations and keep moving forward!