Delicious and healthy food doesn't have to be burdensome and LoCal Foodz was established for just that reason! We want to make it convenient for you to enjoy healthy meals while making your life easier. Our goal is to free you of the stress and headache of nutritious meal planning, so you can focus on simply enjoying your food.
Undoubtedly, some areas in your life can benefit from the convenience of easy, healthy, pre-cooked meals. Whether you are looking to save time and money, reduce your stress, track your macros easily, or even keep yourself and family safe during the COVID-19 pandemic, LoCal Foodz provides countless ways to make your life a little easier and a little better.
1. SAVE TIME. LOTS OF TIME.
Whether you are a working professional, student, parent, athlete, or some combination thereof, so many of us find there is never enough time in the day to do all the things we need to do. And the more time we spend on obligatory chores or responsibilities, the less time we are left with for the things we WANT to do like hobbies, physical activity, or even just relaxing.
Have you ever stopped to think about how much time you are spending every week simply feeding yourself or family? First, there's the time spent planning out meals for the week. Then, you'll likely find yourself researching recipes. Of course, once you're done planning, then you'll have to head to the store to shop. Once you're back at home, even unloading your groceries takes time. And we haven't even touched on how much time you spend prepping, cooking, and cleaning up each meal. It's probably safe to say if you were to calculate all the time spent on planning, prepping, and preparing meals each week, it's taking up hours of your valuable time.
Eliminate most of the time spent preparing meals by ordering delicious, healthy, premade meals. All you have to worry about is ordering your favorite LoCal Foodz meals online, picking up your fresh premade meals (or waiting for your delivery to arrive), heating for a few minutes, and then ENJOYING!
2. SAVE MONEY.
It's no secret that fresh, quality food isn't cheap. And if you are someone who likes to focus on quality, flavorful ingredients, you know firsthand just how expensive your grocery bill can get.
A trip into the grocery store can not only become expensive as you add each item to your cart, but there are countless opportunities to be enticed by impulse buys around every corner. Every unnecessary purchase is quickly driving up your grocery bill in a big way. In fact, did you know that "up to 20% of the average household's grocery bill comes from items that were purchased on impulse alone?" That's some significant money being spent on unnecessary purchases.
Aside from the temptations of impulse purchases, excess groceries and unused leftovers are another culprit of wasted money. Despite the best efforts of even the most organized person, it's inevitable that at some point you'll find yourself throwing away food. Whether it's produce that didn't stay fresh long enough, leftovers that never got eaten, or a recipe that simply didn't need the whole two-pound bag of potatoes, you're bound to find yourself throwing your hard-earned dollars away. In fact, it's estimated that "a four-person family loses about $1,500 a year on wasted food."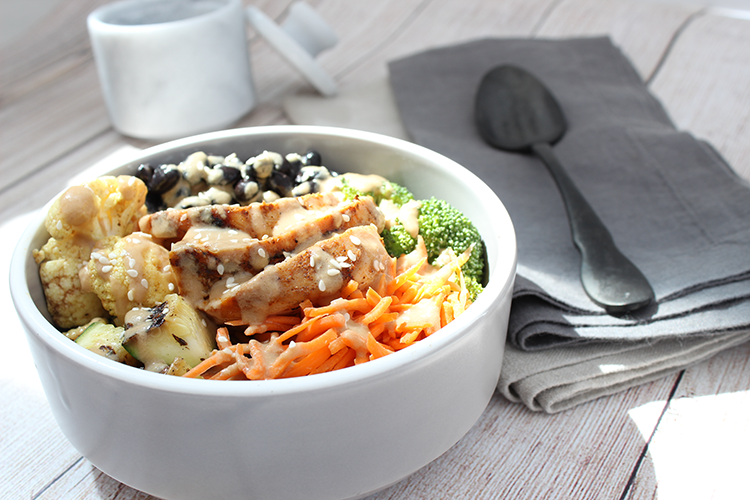 One of the beauties of our perfectly portioned, individual meals is that there is no excess. You can customize your meals so you are receiving the portion size appropriate for you. This means you're only paying for the food you know you'll be eating. Spend the rest on other areas of your life instead of wasting it on unused groceries.
3. REDUCE STRESS.
Worrying about what to cook week after week, day after day can be incredibly draining. Life is already stressful enough, you deserve to make it easier in the areas where you have some control. We've taken the stress out of mealtime by providing you with meals that are healthy, affordable, and delicious.
Gone are the days where you spend so much of your time and energy trying to plan out a menu and shopping list. You don't have to fight your way through the grocery store after a long day at work. You don't have to stress over the macro makeup of your dinner – we've done all this for you!
LoCal Foodz strives to make mealtime easier and more convenient for you. The less you have to worry, the more you can enjoy. And isn't that what life is ultimately all about?
4. TRACK YOUR MACROS. ACHIEVE YOUR GOALS.
Many of our clients are interested in being able to easily and accurately track their macros. If you are someone who has dietary or body composition goals, LoCal Foodz makes it easy for you to stay on track.
All the nutritional information for our meals (even those that you've customized) is readily available online and printed out on your meal packaging. Having this information easily accessible saves you precious time from having to do the calculations yourself and even risk bad math.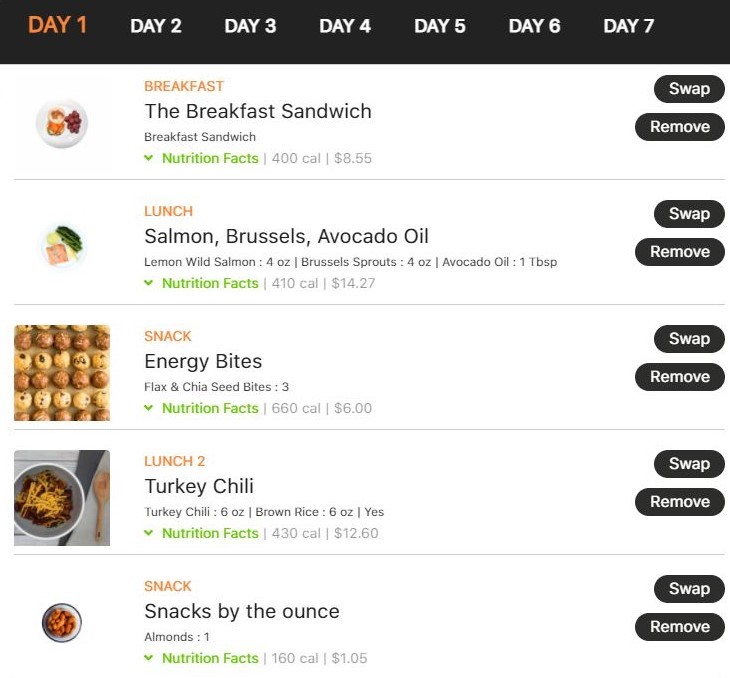 We've even taken it one step further to make attaining your goals easier. Our Meal Plan Menu removes the guesswork and gets you on a plan based on your preferences. Meal Plans include keto, low-carb, low-calorie, high protein, or balanced options. You can sign up for three, five, or seven days worth of meals and you have several options for your daily caloric intake. Simply sign up for the plan that supports your goals best and we do the rest! You'll have fresh, tailored meals delivered to you (or available for pick up) that help you meet your macros.
The less time you spend worrying about what you're eating, the more time you have to focus on your training and recovery. A few minutes more in the gym every day or a few minutes of active recovery every session can add up to big results. Focus your efforts where you can have the greatest impact and let us do the number crunching for you.
5. REDUCED COVID-19 EXPOSURE.
Right now, we have found ourselves in the middle of a historic, global pandemic. One where the simplest act of going to the store for our basic necessities puts us at risk. By ordering with LoCal Foodz, you can limit your exposure to COVID-19 by limiting the time spent in crowded grocery stores or even staying out of them completely.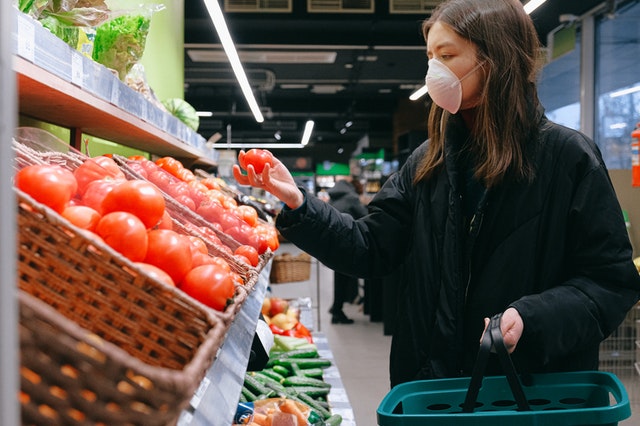 The average length of the typical American grocery shopping trip is 44 minutes. With the COVID-19 pandemic, any time spent in an indoor space, especially 44 minutes in a crowded grocery store, is increasing your exposure and risk of contracting the disease.
With LoCal Foodz, you can order your food for a quick pick-up. Head into a pick-up location, grab your bag, and go. Limited time inside, limited exposure.
Want to reduce your exposure even more? You can have your meals delivered directly to your door. No contact, no additional exposure.
During a time where all our decisions matter, let us help keep everyone safe by keeping you out of crowded stores. 


LoCal Foodz can help you gain more control of your life in the areas that YOU need it most. Free yourself from unnecessary stress and allow yourself to ENJOY your meals. If there has ever been a time to enjoy the little things in life, it's now. With a global pandemic, social unrest, and so much uncertainty, there's one thing you can count on – delicious healthy meals from LoCal Foodz that will only make your life a little bit better and a little bit easier.
Spend less of your time and money. Focus more on your goals. Reduce your stress and COVID exposure. And maybe most importantly, enjoy your food – you deserve it.