How do you eat like a champion? From watching the Olympics in Tokyo, many people are feeling inspired by the endurance displayed by the world's top athletes to begin fueling their own bodies a bit differently. For top-tier athletes, diet is closely tied with peak performance. The truth is that the "average person" doesn't necessarily need the same caloric intake as athletes who spend hours training each day. For instance, the 12,000 calories that Michael Phelps consumed during training leading up to the 2008 Summer Olympics in Beijing would do more harm than good for nearly everyone else. It's not uncommon for Olympic athletes to consume double or triple the number of calories recommended for "ordinary" people during peak training periods.
While it's easy to get caught up on the number of calories top-level athletes take in, the lesson is really found in the types of calories these athletes consume. There are plenty of eating tips that everyday people can borrow from Olympians for peak life performance. Let's explore what we can learn from how Olympians eat.
Keeping Your Eye on the Prize Starts on the Plate: Modeling Your Diet After Olympians
You may know Laurie Hernandez as an Olympic gold medalist for the U.S. gymnastics teams. Laurie is also a big advocate of sharing tips for healthy eating. After competing in the Olympics for the first time at age 16, Laurie became committed to ensuring that she was fueling her body properly. This commitment to staying fueled both on and off the mat helped the gymnast become the youngest celebrity ever to win a top place on "Dancing with the Stars." She recently shared a sample menu of her eating habits on a typical day with USADA. Here's a look: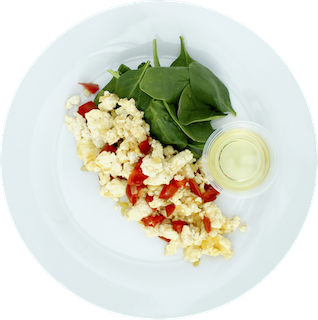 Breakfast: Breakfast for Laurie typically includes a protein-rich mix of scrambled eggs, turkey and cheese. Something like a keto egg scramble fits in nicely with this type of plan. If she's in a rush, she'll choose some fruit or yogurt on the go. She's also a fan of sitting down with a warm bowl of oatmeal on slower mornings. The one thing that Laurie has every morning is almond milk. In fact, the athlete swears by using almond milk in her coffee and cereal in place of regular milk.
Lunch: The middle meal of the day is usually a sandwich with grilled chicken or turkey. On days when she's eating lighter because she's headed to the gym, she'll opt for a salad that contains fruit, meat and nuts to create a light, quick way to get a balanced meal without feeling overly full.
Dinner: For dinner, Laurie peppers in a mix of carbs, protein and vegetables. Her favorite dinnertime proteins are grilled chicken and salmon. Her carbs of choice are quinoa and brown rice.
Snacks: Yes, this Olympian does snack! However, don't picture this top-level athlete shoving her hand into a bag of chips each night just yet. Laurie uses snacks to fill in any gaps her meals may have left to get various nutrient requirements in her diet. That means that her snacks are always intentional and meaningful. A typical snack for Laurie might include nuts, berries and bananas. Interestingly, she prefers fresh, whole foods over things like protein bars because she doesn't like the uncertainty of the ingredients in prepackaged, mass-produced snacks. Laurie is a fan of homemade granolas that might include honey or chocolate chips for some wholesome sweetness.
The one meal tip that is true every single day for Laurie is that she never skips meals. The athlete recognizes the need to give the body complete, balanced nutrition that rests on her ability to plan ahead for each meal period of the day. While Laurie doesn't track calories, she is consistent with having appropriate portions of nutrient-rich foods every day.
What Do You Need in Your Diet When Training Like an Athlete?
Let's start with protein. Olympic athletes live for protein. However, anyone who works out or trains regularly should also prioritize a protein-rich diet. Just how much protein do you need when training? The answer can vary based on how you're training. According to the USADA, this is how much protein is needed for various types of training:
Endurance: 1.2 to 1.4 grams of protein per kilogram of body weight.
Strength (Muscle Gain): 1.6 to 2 grams of protein per kilogram of body weight.
Strength (Muscle Maintenance): 1.6 to 1.7 grams of protein per kilogram of body weight.
Weight Restricted: 1.8 to 2 grams of protein per kilogram of body weight.
Next, it's time to focus on fat. It's recommended that athletes consume 20 percent to 35 percent of their calories from fat. Some sources of healthy fat that are recommended in the official USADA guidelines include dairy products, cooked meats, fish, nuts and avocados.
It's also recommended that athletes use their diets to promote gut health. To achieve proper gut balance for optimal health and performance, athletes can consume foods rich in probiotics. Getting the right balance of healthy bacteria in the gut via probiotics helps prevent illness and boost the body's natural immune system. The easiest way to get probiotics in your diet is simply by eating yogurt. However, probiotics are also found abundantly in fermented foods like miso or keifer.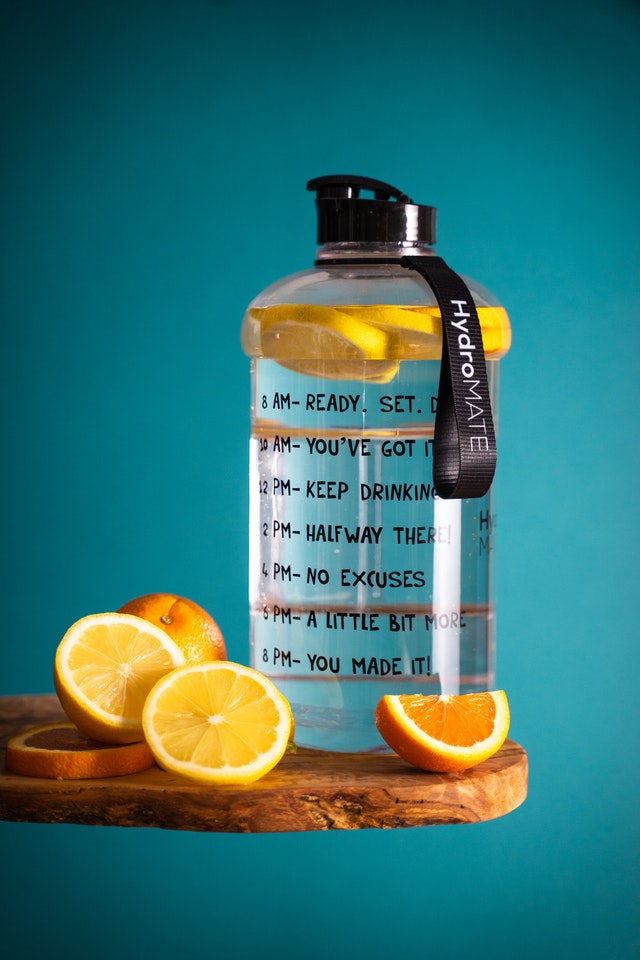 Hydration is also a big part of the Olympic diet. As you may know, 60 percent of body weight is water! When we train vigorously, we lose fluid at a rapid pace through our sweat and breath. It's essential to replenish the water that is lost throughout a training session to ensure that we don't decrease blood circulation in a way that leads to poor performance, tiredness and injury. Here's a look at the hydration protocol outlined by the USADA:
Athletes should drink 7 ounces to 12 ounces of cold water before working out.
Drinking should not be restricted during workouts. Drinking 4 ounces to 8 ounces of a cold fluid is recommended every 15 to 20 minutes.
Athletes should not wait to drink until they feel thirsty because dehydration begins before thirst forms.
Beverages with caffeine, alcohol and excessive carbs should be avoided.
What If You Want to Eat Like an Olympian Without Training?
You may be simply looking for some diet tips from Olympians even though you don't necessarily need the hundreds or thousands of extra calories per day that are required when you're in the midst of intense training. Many of the tips offered by top-level athletes still stand. The big point to walk away with for "ordinary people" looking for Olympic-level nutrition is that balance and consistency are the keys. The one thing that all Olympic athletes have in common is that they are never "surprised" by mealtimes. They know that being caught hungry at the last minute can lead to cravings that throw their eating plans off balance. If you're wondering how to create a balanced meal plan, the goal is to keep a constant rotation of interesting and tasty vegetables, fruits, healthy grains and lean proteins on hand.
One thing that's notable about Olympians is that they don't shy away from snacking! While snacking has a bad reputation in popular culture, athletes view snacks as essential tools for making up for any nutritional gaps in their meals while also providing fuel between meals. When you plan to eat healthy, appetizing snacks, these foods can become "fuel boosters" that contribute to a healthy diet instead of sources of temptation that leave you feeling lethargic due to wonky blood sugar.
The final thing to remember is that it's not necessary to always eat like you're in training mode if you're not an Olympian. Many nutritionists recommend using something called the 80/20 rule when planning your diet:
Following the 80/20 rule, you can "freestyle" your food plans 20 percent of the time as long as you're sticking to a balanced, disciplined food plan 80 percent of the time.
An easy way to stick to the 80/20 rules is to have all of your meals planned out for Monday through Friday using a meal prep service before allowing yourself to enjoy time out with friends on the weekends. Planning ahead will help you avoid decision fatigue, which can sabotage your Olympic eating goals.
Just remember: Olympians don't become Olympians without a plan. The easiest way to gear up for better mental and physical performance is to make a solid, no-fuss plan for healthy meals and snacks that allows you to be a champion of life!