Important Points
For years, researchers have known that exercise helps prevent or reduce the severity of chronic conditions like heart disease.
Now, recent research shows that it is also good for the brain. Exercise may help prevent or delay Alzheimer's disease and dementia.
There are many theories as to why exercise is beneficial in this regard. However, one theory has to do with iron.
Iron accumulation in the brain is associated with dementia and Alzheimer's. Exercise helps the brain better metabolize iron, which may explain its beneficial role in preventing dementia.
Scientists have known for a long time that physical exercise offers a range of health benefits. It reduces the risk for chronic diseases, including heart disease, diabetes, and kidney disease.
In recent years, researchers are revealing that exercise is good for the brain, too. Physical activity has been shown to reduce the risk of issues like depression and anxiety.
Now, there is strong evidence that people can reduce their risk of later developing dementia by making key lifestyle changes, including exercising regularly and eating a healthy diet.
What Is Dementia?
Dementia is a disease that affects more than 55 million people worldwide. In most cases, it is progressive and leads to a deterioration in cognitive function. This deterioration goes beyond normal aging and affects memory, comprehension, and analytical skills.
Alzheimer's disease is the most common form of dementia. According to the Centers for Disease Control and Prevention (CDC), it is one of the most common causes of death among adults, according to the Centers for Disease Control and Prevention (CDC). It currently ranks 6th as the leading cause of death among all adults. It is projected that the number of people diagnosed with Alzheimer's Disease will continue to increase. According to the latest estimates, as many as 100 million more people will be diagnosed by 2050.
People tend to believe that Alzheimer's Disease occurs later in life, but that is not necessarily true. Although the risk increases with age, symptoms can develop as early as when a person is in their 40s.
What We Know: Physical Activity Can Help Protect the Brain from Alzheimer's Disease
Regularly exercising appears to be one of the best lifestyle changes that you can make to reduce the risk of developing dementia and Alzheimer's disease. Just like our muscles can become more fit with exercise, so can our brain.
According to the Alzheimer's Association, regular exercise can reduce the risk of cognitive decline. Over one-third of dementia cases are preventable through lifestyle changes, including physical exercise.
Why is that? Let's take a look at what science says.
What Does the Research Say?
A recent study found that exercise may prevent Alzheimer's by helping the brain better metabolize iron. The study found that Alzheimer's, and aging in general, are both associated with changes in the way the brain metabolizes iron. Researchers theorize that the accumulation of iron in the brain contributes to the formation of plaques found in Alzheimer's and other dementias. These plaques contain a toxic protein called beta-amyloid, which is found in autopsies of people with Alzheimer's disease.
How does exercise help the brain better metabolize iron? Researchers know that regular exercise improves iron metabolism and prevents iron buildup in the brain, but they are uncertain why this is the case.
Scientists don't fully understand how physical activity lowers dementia and Alzheimer's risk. There are probably a combination of factors that contribute. Experts suggest that aerobic exercise can help reduce the risk of dementia by improving vascular health. This likely lessens the damage of Alzheimer's effect on the brain, encouraging neuron growth and survival.
Medical research demonstrates that dementia starts affecting the brain many years before symptoms show up. Experts suggest that making lifestyle changes and healthy choices in your 40s may make a big difference in your dementia risk down the road.
What Kind of Exercise Should I Do?
Cardio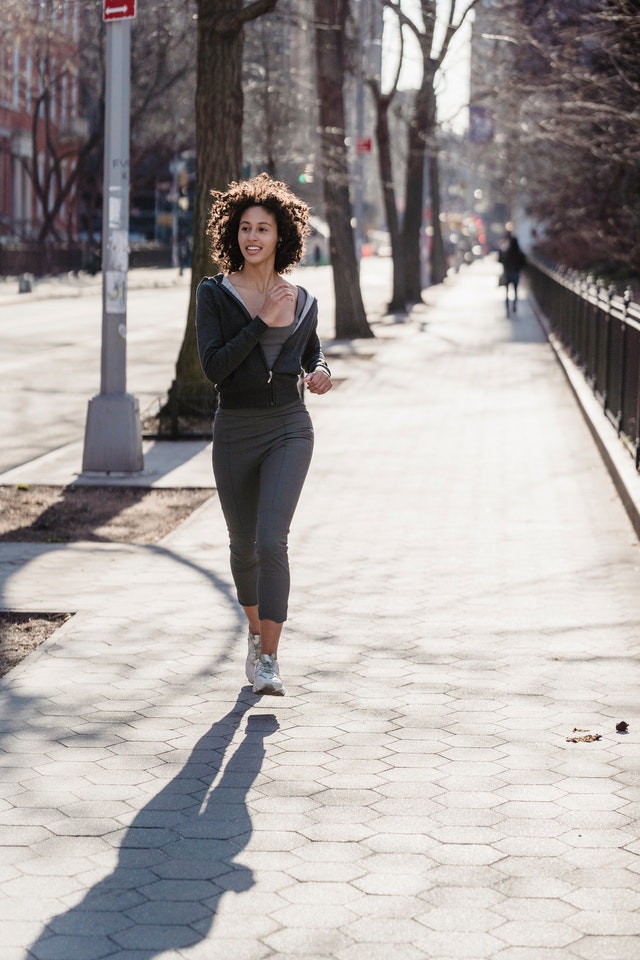 Aerobic exercise, in particular, may be especially beneficial for guarding against dementia. A study published in the Journal of Alzheimer's Disease compared the cognitive function of two groups of sedentary adults aged 55 and older with dementia symptoms. The goal of the research was to find out if aerobic exercise would reduce brain atrophy and plaque buildup, which are both early markers of Alzheimer's.
The control group performed aerobic exercise for 30 minutes at least four times a week, while the other group only did flexibility exercises. Although both groups experienced some cognitive benefits, the group that performed aerobic exercise lost less volume in the hippocampus area of the brain, which is a region that tends to deteriorate as dementia worsens.
What Kind Of Cardio Should I Do To Get Brain Benefits?
While you should always talk to your doctor about how much and what kind of cardio exercise is right for you, we recommend aiming for 30-minutes of aerobic exercise at least four days per week. Try:
Aerobic Dance or Zumba – Dancing is especially great for the brain as it requires you to learn complex choreography, which keeps the brain working. Dancing is also a social activity, and studies have found that social connection has been linked with a lowered risk of developing dementia.
Swimming – Swimming incorporates both cardio and strength. This is a great way to get both types of exercise in at once. It's perfect if you struggle to find the time in your schedule to commit to both cardio and strength training.
Gardening – When people think of exercise, they often forget about gardening. But, this activity is a great way to get your cardio in. It counts as moderate to high-intensity exercise. Not only can it help guard against dementia, but spending time outdoors gardening can be a great way to de-stress after a particularly stressful day at work.
Walking – Walking is great for anyone. It suits all fitness levels and abilities. You don't need any special equipment, and it can be done anywhere. Walking outdoors also provides unique benefits, including improved mood. Walking outdoors has been shown to reduce the risk of depression compared to walking indoors. So, it can be an excellent exercise for protecting against Alzheimer's disease and reducing symptoms of depression.
Strength Training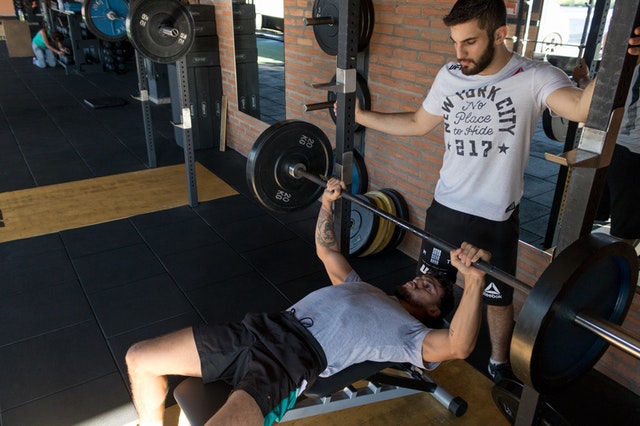 Many strength training exercises, like boxing, can benefit brain health. Scientists say that just six months of strength training can help protect brain areas vulnerable to Alzheimer's disease long term. They say that the beneficial results of regular strength training on the brain can last up to one year later.
What Kind Of Strength Training Should I Do to Help Prevent Alzheimer's Disease?
Weight lifting – Weight training is especially beneficial when it comes to dementia. Animal studies have found that weight training helps promote the creation of new neurons in the brain's memory centers.
Boxing – This exercise is helpful because it incorporates both strength and cardiovascular exercise.
Dancing – Like boxing, dancing is great because it enhances strength, cardio fitness, and flexibility.
High-Intensity Interval Training (HIIT)- The fitness giant CrossFit conducted a case study on the effect of high-intensity interval training (HIIT) combined with memory training and a ketogenic diet in treating mild dementia. They found that HIIT, together with memory training and a keto diet, had a beneficial impact on cognitive function and overall metabolic health.
Like exercise, eating healthy also reduces the risk of dementia. Research has shown that nutrition and dementia are related. A diet high in vegetables, fruits, and seafood can reduce the risk of dementia. A healthy diet plus exercise is the path to better health. These things can reduce the risk of high blood pressure and cholesterol, two factors related to heart issues, which can cause dementia. Therefore, a lifestyle that incorporates a healthy diet plus exercise is best.
How Often Should I Exercise?
All that it takes is just one workout to make our brain's memory more fit. Of course, to get the most benefit, you should exercise regularly. Studies have shown that the cumulative effects of exercise can lead to long-term improvements in how our brains work and remember information. Therefore, coming up with a long-term exercise routine is best to reduce the risk of Alzheimer's disease.
Final Thoughts
Although exercise or a healthy diet alone will not prevent Alzheimer's disease, there are lifestyle factors that you can make to reduce the risk. The research on exercise and dementia shows that physical activity lowers the risk of developing dementia. It also helps improve dementia symptoms in people who have mild cognitive impairment. It is likely a combination of factors, including a healthy diet and regular physical activity, that is the most beneficial for dementia prevention.