Our bodies thrive off food. So what if there was a way we could give our bodies more of what they want while still keeping our slimmed-down shape? Pssst… there is…
How often are we told that in order to slim down we must cut calories and increase exercise? Well, while this fact is true 90 percent of the time, it is not the only way to stay trim.
Many times, we continue to diet well past what our bodies can handle, causing a plateau or no progress. So, we decide to slash more calories or up to our exercise routine… but still nothing. Nada. Zip. Zero progress.
It's times like these that call for a Reverse Diet.
Understanding Reverse Dieting
You may have heard this buzzword flying around a lot lately. But what exactly does it mean? A Reverse Diet is the process of slowly going from a low-calorie (or dieting) state back to maintenance calories. If you have recently finished a diet cycle, aren't seeing any more results, or accidentally under-eating, a Reverse Diet is for you.
Reverse dieting is basically the opposite of dieting. During a diet, calories are slowly reduced over time to elicit fat loss. The body no longer stores excess food during a diet. However, with a Reverse Diet, calories are slowly increased back to maintenance, or an adequate intake to keep the body running optimally.
To clarify, bodies don't run optimally during a cutting/diet phase. And if you continue to eat low calories beyond 12- 16+ weeks, you'll likely force your metabolism to a screeching halt. This is known as Metabolic Adaptation.
Also known as an extreme plateau, we may no longer see fat loss on low calories if we are metabolically adapted. After dieting for a while, slowly dial-up to maintenance calories to avoid Metabolic Adaptation and let the body restore health.
How to Reverse Diet

Before you can begin a Reverse Diet, it's important to know where you are at. Take 1-2 weeks to track your current calorie intake, using a log like Cronometer or MyFitnessPal. Once you know where you're at, it's time to figure out where you need to be.
While both Cronomete and MyFitnessPal will calculate your calories, here's a quick tool to help calculate your maintenance calories: https://www.mindpumpmedia.com/macronutrient-calculator.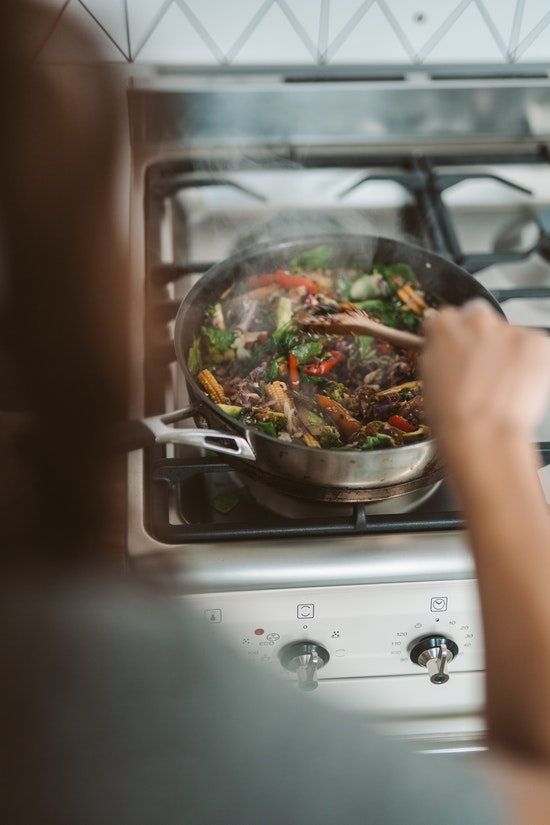 If you're nowhere near maintenance, consider starting with a 20% increase in calories. Then slowly increase by about 100 calories every 2-3 weeks. As you get closer to the estimated maintenance calories, the more conservative you will want to be to avoid gaining excess body fat. Consider only adding about 50 calories every 2-3 weeks at this point. For example:
Current Average Calories: 1,000 calories per day
Estimated Maintenance Calories: 2,000 – 2,200 calories per day
For this Reverse Diet, focus on hitting protein and calorie goals first. Let fats and carbs fall where they may filling in the rest of your calories after protein.
Jan 1st: 20% increase from 1,000 calories = 1,200 calories
Jan 15th: +100 calories = 1,300 calories
Feb 1st: +100 calories = 1,400 calories
Feb 15th: +100 calories = 1,500 calories
March 1st: +100 calories = 1,600 calories
March 15th: +100 calories = 1,700 calories
April 1st: +100 calories = 1,800 calories
April 15th: +100 calories = 1,900 calories
May 1st: +50 calories = 1,950 calories
…and so on.
A reverse might only take 3-6 months, but it could take as long as 12-18+ months. It took a while to drop weight by cutting calories, and it may take twice as long to earn all those calories again. But it will be well worth it!
As well, understand you shouldn't instantly drop calories again once you've completed a reverse. Spend a minimum of 3-6 months (if not more) at maintenance before worrying about changing up your food goals and intake. This will ensure your body feels safe and comfortable enough to drop weight again.
**Just because it's "time" to consider an adjustment doesn't mean you have to. There is literally no such thing as "too slow" — If the scale or body comp is bouncing around, feel free to hang tight an extra week or two.**
What to Expect on a Reverse Diet

A reverse diet can produce 3 potential outcomes: weight loss, weight gain, or no change in scale weight/body composition.
Weight Loss: It's almost as if our body is SO hyped it's finally being fed it stops "clinging" to every morsel of food we're giving it.
Weight Gain: a common and necessary outcome in order to restore health and metabolism especially after extensive dieting.
No Change: in this outcome, you are able to go from NO food to ALL the food. And almost all biofeedback (gym performance, recovery, mood, sleep quality, etc) gets better with more food.
You can achieve the body you want without killing yourself. But it requires taking care of your body, hormones, and health and being smart about your nutrition. Spending the majority of your time living at maintenance calories is non-negotiable for feeling your best and staying as healthy as possible.
Common Concerns on a Reverse Diet
When starting a Reverse Diet for the first time, many individuals have concerns regarding how to cope with eating more food. Here are the most common experiences Reverse Dieters have when first starting their journey back to maintenance:
Excessive Hunger
Hunger is a good sign! It's the green light to keep adding more food. Your metabolism is basically telling you to keep doing what you're doing.
BUT, many things can affect hunger. Make sure that you're eating enough fiber, drinking enough fluids, sleeping 7-8 hours at night, and that you're consuming well-rounded healthy meals. Dropping the ball on any of the above will likely leave you hungry. If all are in check, then keep adding calories!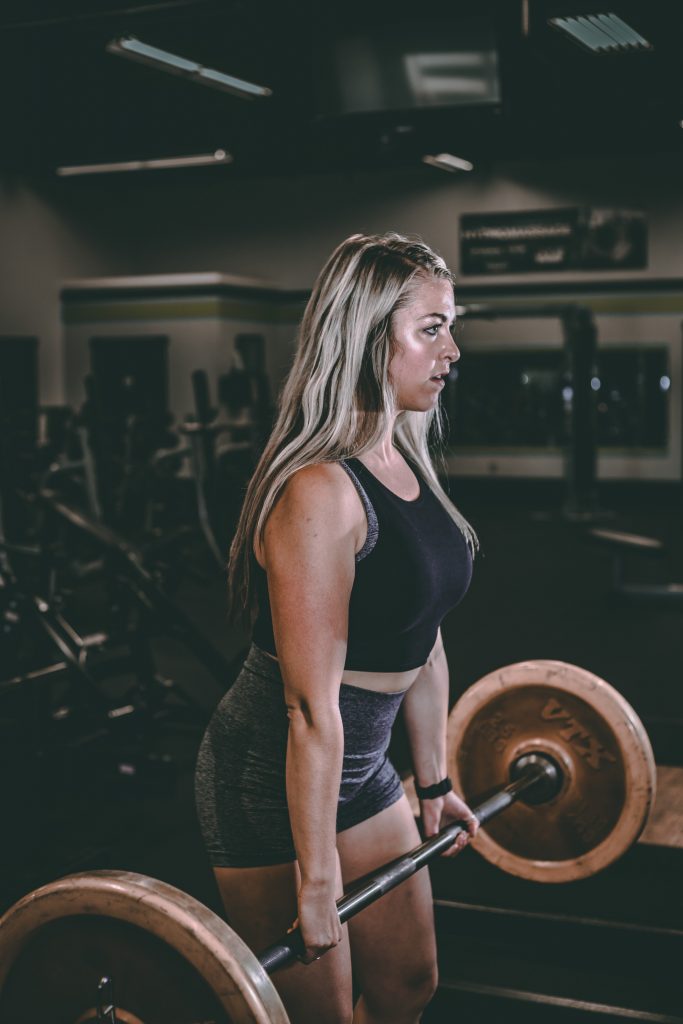 Necessary Exercise

If you're already active, exercising more would defeat the purpose of eating more food. Stick to your usual routine and see your performance in the gym begin to skyrocket.
If you are not working out regularly, then you may certainly find a workout routine to start. The body was made to move, and exercise provides so many mental and physical benefits. Just like with the Reverse Diet, start out slow and build your way to 3-4 times a week.
Appropriate Calories
Knowing when you're at maintenance (and when to stop adding calories) can be tricky. So pay attention to your body.
You are likely at maintenance calories when you feel good inside and outside the gym. Your energy and mood are great, sleep is uninterrupted, and you're no longer dealing with cravings all the time.
If the scale starts to slide up as you near estimated maintenance, you MAY be reaching a caloric threshold. This means your body is at maximum efficiency at this number of calories. But you also may NOT be at maintenance here.
It's not uncommon for someone to need to surpass this threshold and actually GAIN 5-20+ lbs in order to restore health. If this is happening to you, hang around that caloric threshold for a few more weeks to notice any changes in mood, sleep, energy, etc. before ramping up calories again. If you're still feeling sluggish, hangry, and more it's time to keep bumping up calories and expect to see the scale creep up with it.
The Reverse Diet can be just as daunting as a traditional diet… especially when going in without a plan. Luckily, now you have one! Follow the tips above to finally eat more and keep the weight off. And if you need some extra accountability and help, our Balanced Meal Prep delivery options can help support your calorie goal of the week. Just tap your goal and how many days a week we can provide you with delicious healthy meals to support your Reverse Diet journey!