Has your interest about intermittent fasting (IF) been piqued after hearing everyone from your favorite podcaster to your health-conscious best friend talking about how this technique changed their relationships with health, wellness and eating? There are some things to know before diving in. First, intermittent fasting isn't as radical as it sounds. This is a very popular, mainstream approach to weight loss and healthier living used by everyone from spiritual gurus to competitive athletes for eons. What is often most surprising for people who experiment with IF is just how easy it is to work this into their lives without the pain and suffering they thought they'd experience.
Let's cover the basics of IF for beginners. Once you learn the facts, you may discover that you're a bit of a fasting pro without even knowing it. We can also take a look at what you need to know about getting some of the benefits of "true fasting" if you determine that IF just isn't for you.
What Is Intermittent Fasting?
At its core, intermittent fasting is an approach to nutrition that involves cycles of fasting and eating. Generally, a "fasting" period is a time without any food. However, many people still consume water, tea, coffee and other beverages that are free of sugar and calories. Supplements and medications are also permitted during fasts. Some people who do not feel comfortable doing full fasts will do amended fasts consisting of small portions of clean, low-calorie foods during their "reduced intake" periods.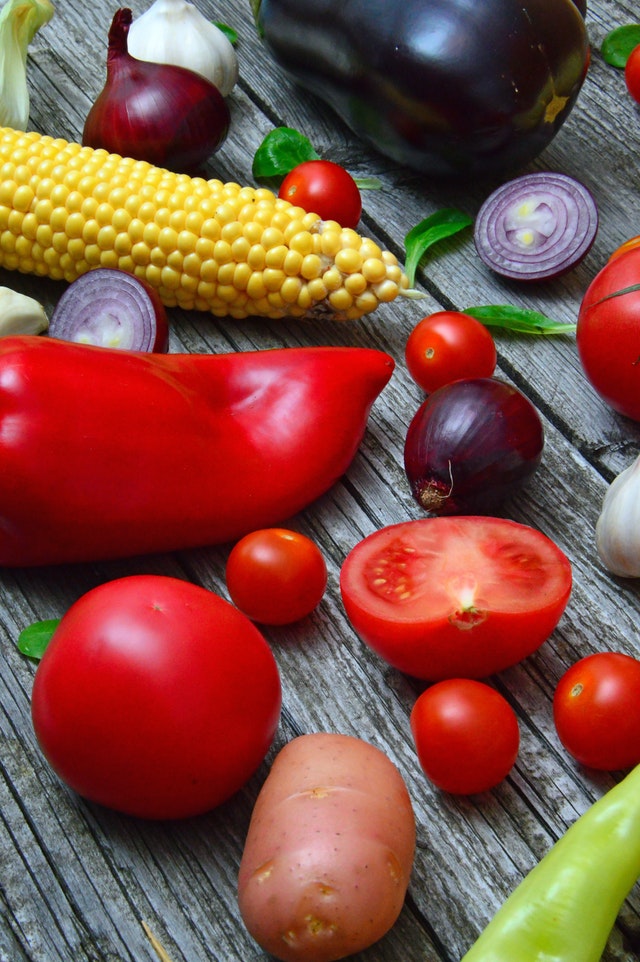 Some people use a type of fast called the Warrior Diet if they don't feel comfortable doing a full fast. Using this diet, you're refining what you eat down to very low-calorie, raw fruits and veggies during the day. You then focus your calories on a single meal in the evening. The overall goal with the Warrior Diet is to focus on nutrient-dense, paleo-type eating.
For people who practice daily intermittent fasting, ultra-long periods of fasting are not necessary! The most common fasting schedule to follow divides each 24-hour period into two sections. The first section consists of a 14-hour to 16-hour fast. The next eight to 10 hours are non-fast hours that involve eating. This might look like a day where you fast from the time you wake up until noon. You would then allow your eating window to last from 12 p.m. until 8 p.m. before resetting your fast until the next morning.
Why Fasting Might Not Be as Hard as You Think
Going 16 hours without eating can sound daunting at first. However, it's not as dramatic as one might think when you break down the numbers. Very few people wake up during the night to eat! That means that we all go roughly eight hours each night without eating. What's more, you may not have breakfast until an hour or two passes after you wake up. That puts you at 10 hours of fasting right there without even thinking about it. If you didn't have dinner or a snack within two hours of going to bed, that's already 12 hours. That means most people can easily fast between eight and 12 hours every 24-hour cycle without even putting any thought into it! With intermittent fasting, you're merely extending that food-free time intentionally.
Many people find that waiting a while to have breakfast after getting out of bed in the morning gives them more energy and clarity as they begin their days! Of course, it does take some effort to get over the mental hurdle of being in the habit of reaching for the cereal box within minutes of rolling out of bed. This is why a "routine change" is often very beneficial if you're trying to begin an IF routine.
Dividing your days into pockets of eating and not eating isn't the only way to practice intermittent fasting. However, this method is often considered to be the easiest "entry point" for fasting. Another popular method is to only fast on certain days. Many people do two-day fasts that cover the weekend only as part of a 5:2 fasting ratio. This allows them to maintain regular eating habits during the five-day workweek. There is also an eat-fast-eat method where people will carry out random 24-hour fasts. The strategy here is to essentially go from "dinner" to "dinner" without eating to complete your fast.
What Are the Benefits of Intermittent Fasting?
Many people feel that fasting activates mental clarity, physical healing, physical regeneration, and weight loss. There's a lot of evidence to suggest that they're right! A lot happens to our bodies when we fast. What many people find attractive about IF is that much of what happens during these fasting periods impacts our fat stores. That's important if weight loss is one of the reasons why you're investigating IF. Here's a look at what we know about intermittent fasting and weight loss:
Fasting changes our hormones and insulin levels to allow for fat stores to be used up.
It may significantly speed up the metabolism to facilitate weight loss.
We eat fewer overall calories when we practice fasting due to smaller eating windows.
In studies, some people have been shown to see weight-loss increases totaling 3 percent to 8 percent when practicing fasting over three to 24 weeks compared to other weight-loss methods.
Human growth hormone (HGH) levels spike during fasting to help with fat loss and muscle gain.
Weight loss and increased muscle mass aren't the only potential benefits that draw people into fasting. Fasting has been shown to supercharge our natural cellular repair process. That means that fasting is something of a "fountain of youth" that helps speed up healing and restore vitality. There is even some evidence to suggest that fasting can protect us against certain diseases by changing the way our genes function. Longevity is also thought to be a side effect of IF. In one study involving rats, lifespan grew by 36 percent to 83 percent among fasting rats.
A lot of people insist that intermittent fasting makes them mentally sharper. This brain boost isn't all in their heads. It turns out that IF may help us to create more of a brain hormone called brain-derived neurotrophic factor (BDNF). What is significant about this is that BDNF is related to nerve growth in our brain tissue. It's not surprising that many people feel like they are finally firing on all cylinders once they get deep into a fast. If you try IF, don't be surprised if you do your most brilliant and creative work when you're in fasting mode!
Not all of the benefits of IF can be seen and felt right away. There's also a link between IF and cancer prevention. What's more, intermittent fasting may also reduce our "bad" LDL cholesterol levels to provide a big heart-health boost! This is a big thing to know if you're concerned about a family history of heart disease.
Is Intermittent Fasting for You?
There are plenty of reasons to be curious about IF if you're always looking for ways to feel and look healthier. However, it's essential to avoid being naïve about fasting. Generally, IF is considered a very safe and healthy practice. However, you should still speak with your doctor about this approach to nutrition before dipping your toe into the world of fasting. If you have a history of being underweight, having diabetes, experiencing low blood sugar or suffering from eating disorders, IF may not be the best choice for your mind or bod. You might also want to skip IF at this time if you're on a medication that could make fasting complicated. Women who are pregnant, nursing or trying to conceive should also avoid IF.
Some people may experience increased bloating while intermittent fasting. But don't worry! If you focus on staying hydrated and focus on eating fiber-rich produce and healthy fats, you should be able to keep your digestive system on track.
What Foods Should You Eat When Practicing Intermittent Fasting?
There's no specific rule about the foods you can or can't eat between your fasting periods. Many people who practice IF try to stick to very clean, natural diets full of lean proteins, whole grains and organically sourced vegetables. One of the easiest ways to stay on track when you're practicing IF is to have some healthy, nutritious premade meals ready and waiting for you when you come back down from your fast. This will help you avoid any urge to reach for foods that aren't really in your plan just because they happen to be there when it's time to eat again.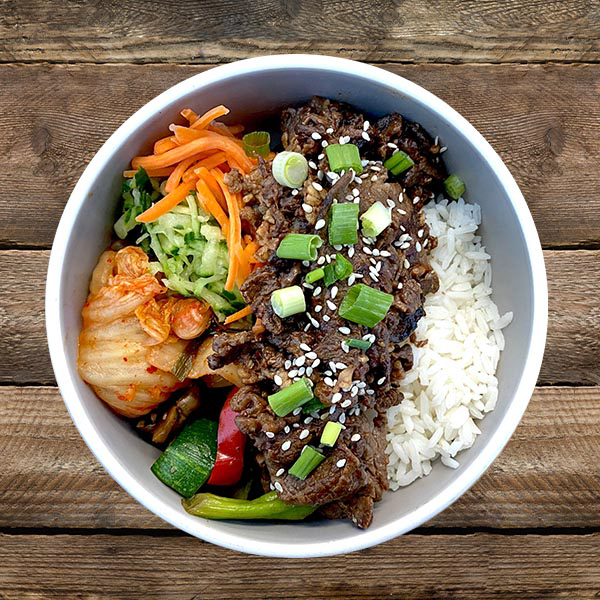 It's essential to keep in mind that one of the underlying reasons for IF being so effective for weight loss is that you're eating fewer overall calories. That means that you can still get many of the benefits of IF even if you're not a good candidate for this practice simply by reworking your meal plan to include more healthy, whole foods that pack in more protein and nutrients for fewer calories. What's more, eating meals and snacks prepared using brain-healthy, heart-healthy ingredients like fish, avocados, and healthy oils can give you the "brain benefits" and disease-prevention perks that IF creates.