Choline, the Brain Booster
When you start learning about anything health-related, there are numerous vitamins and minerals that start showing up. You have your typical vitamin A, vitamin C, magnesium, and much more. However, there's one crucial nutrient that you may not hear much about – Choline. You may not have heard much about choline because it was only recently discovered! It wasn't even acknowledged as a crucial nutrient until 1998, which wasn't that long ago. Choline is a special nutrient that is often referred to as vitamin B4. However, this vitamin is actually an essential dietary amine that we can both make internally and consume in our diets.
While, yes, we can make this nutrient on our own, we don't create nearly enough needed for optimal health. Thus, we need to consume it in our diets to ensure the proper amounts!
In this post, we're going to highlight the numerous benefits of choline and how you can get more of this nutrient in your diet!
What Choline Does for the Body
Your body makes choline mainly in the liver, and then you get the rest from food. As you consume or create this nutrient, it works on helping out your brain and nervous system. This means that it has a role in your movement, memory, and even mood! Without it, you might run into some trouble surrounding all of these mentioned functions.
In addition, you may find that choline helps with the formation of certain cell membranes. This is crucial for the protection and proper function of some critical processes that your body is constantly working on.
Our bodies are also made up of DNA. DNA basically writes the script for how we look, function, and grow. Choline actually has a role, along with other vitamins, to help aid in the synthesis of your DNA. You can only imagine how important this process is, as it's going to play into the proper expression of your genetic code!
Choline and the Brain
As previously mentioned, choline is awesome for your brain health! Your brain uses an important neurotransmitter called acetylcholine, which is paramount for proper brain function in regard to memory, muscle control, and even mood. Without the necessary amounts of choline in your body, you can't create the right amounts of acetylcholine. Therefore, the less choline you have, the less your brain can do its job the right way!
Choline and Mood
Choline also has an impact on something called dopaminergic function. Meaning, higher amounts of choline can lead to an increase in dopamine receptor densities. To put it plain and simple, it makes the things that uptake dopamine better. If you've heard of dopamine, you know that it plays a role in your overall mood regulation and much more. Certain imbalances here could lead to the development of certain mood or mental health disorders such as anxiety and depression. In one study done with choline, there was evidence showing an increase in anxiety among those with lower levels of choline. While this study showed a link to anxiety, it didn't give a link to depression in those with lower levels of choline, however, it hasn't been ruled out as a possibility. Mental health is extremely important for quality of life, and it's something that a large majority of people struggle with. Therefore, if you can benefit in this area by getting the right nutrients, it's worth the effort!
Choline and Brain Development During Pregnancy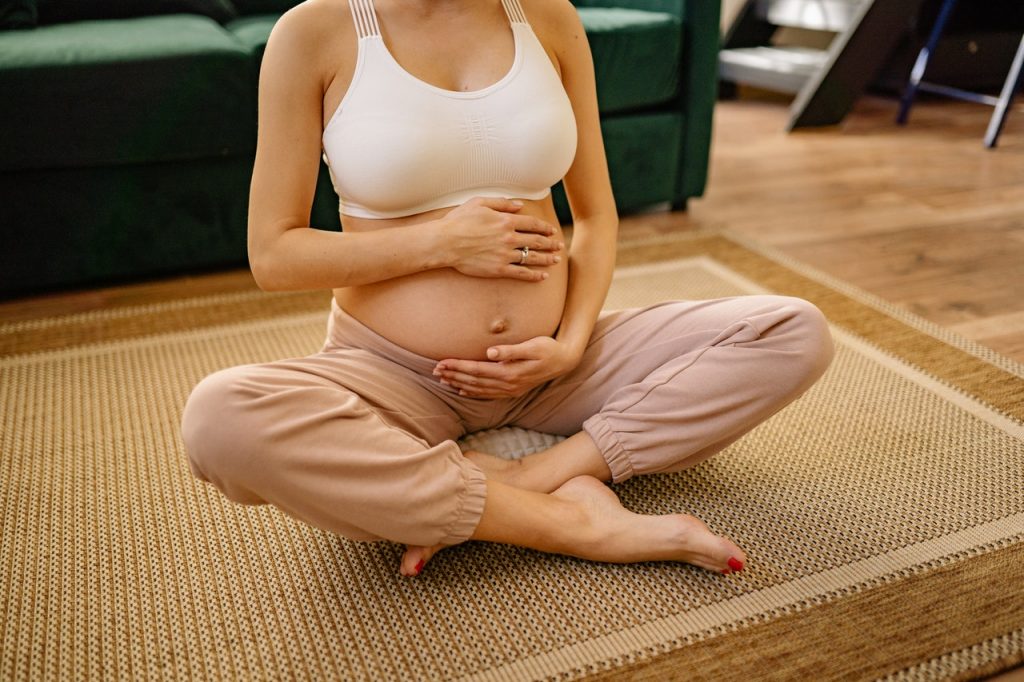 While your brain health is important, when it comes to having kids, the development of their brain can be influenced by choline. As a mother is carrying through pregnancy, the state of her nutritional intake is crucial! There are multiple vitamins and minerals that go into the development of a child's brain during pregnancy. While there aren't many studies on humans in relation to choline and fetal brain development, there are currently studies showing a benefit to choline intake on mice and their fetal brain development. These mice are given choline supplementation during pregnancy, and this helped to improve the brain development in the growing fetus.
Choline and Your Memory
Memory and cognition are important for advancing into life, as well as keeping it long and fulfilling. We spend our lives creating memories and we never want to let those things go! So, it's important that we take steps to make this happen in whatever ways we can. One great way is through nutrition and choline intake. Choline intake has been shown to help improve memory and cognition, and even has some promise for individuals with dementia and Alzheimer's Disease. This makes it a potent nutrient that we need to take seriously.
It also needs to be considered that choline is a fairly new nutrient and is still being studied extensively. The research on its use for memory is still ongoing, and some results show it to be beneficial while some show it to have no effect. Regardless, we do know that it plays a role in brain health, which can improve memory all together!
What Happens Without Choline?
As with any nutrient, you need a certain amount. When that minimum amount isn't reached over a period of time, you can end up with some adverse health problems. Being deficient in choline is no different.
While choline deficiencies can be hard to achieve, they do happen! When one is present, you can see symptoms and risks such as anxiety, fatty liver disease (non-alcoholic), muscle damage, kidney problems, some increased risk for heart disease, and an increased risk for some cancers.
In addition, while more research is needed, there could be associated risks for brain health, memory, and cognition without the proper amounts of choline in your diet.
Again, extreme deficiencies are rare when it comes to choline, but there is evidence to suggest that many people in western countries aren't hitting the mark. Thus, it's important that you take some steps to get that extra choline into your body!
Below you can find a table from the National Institutes of Health Office of Dietary Supplements listing the recommended intakes of choline based on age!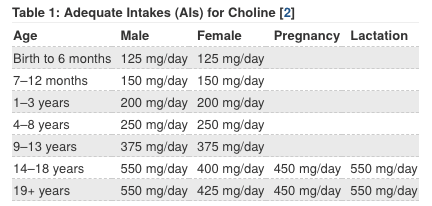 The Brain Booster, Choline
Choline is a powerful nutrient that not only does good for your body and nervous system, but also your brain! It's a precursor for some important compounds that are created in your body, and this makes it paramount for proper function. While still a fairly new nutrient in terms of discovery, its importance is profound. We can consume it to boost our natural levels of choline, and this is how you'll avoid being deficient in it!
Great Sources of Choline
While your body can synthesize some choline naturally, most of it needs to be consumed from the diet. If you miss out on including it, you could see some trouble when trying to keep up with an adequate intake. So, let's talk about some great sources of choline that you can easily get in your diet.
Beans
All kinds of beans are a great source of choline. This includes soybeans, lima beans, and even kidney beans. Any kind of legume is going to be a big part of the choline game. Not only do they contain tons of this essential nutrient, but you're also getting high amounts of protein and fiber. You can easily mix these in with other foods containing choline to get your daily intake.
Quinoa
This grain has become a staple in healthy meals. Not only is it packed with fiber and lower in calories, but it contains protein. This makes it great for someone trying to pack some muscle or lose some body fat! Luckily for you, quinoa is also a fantastic way to get in more choline. This is another one of those foods that can be paired with other choline boosters for a supercharged meal.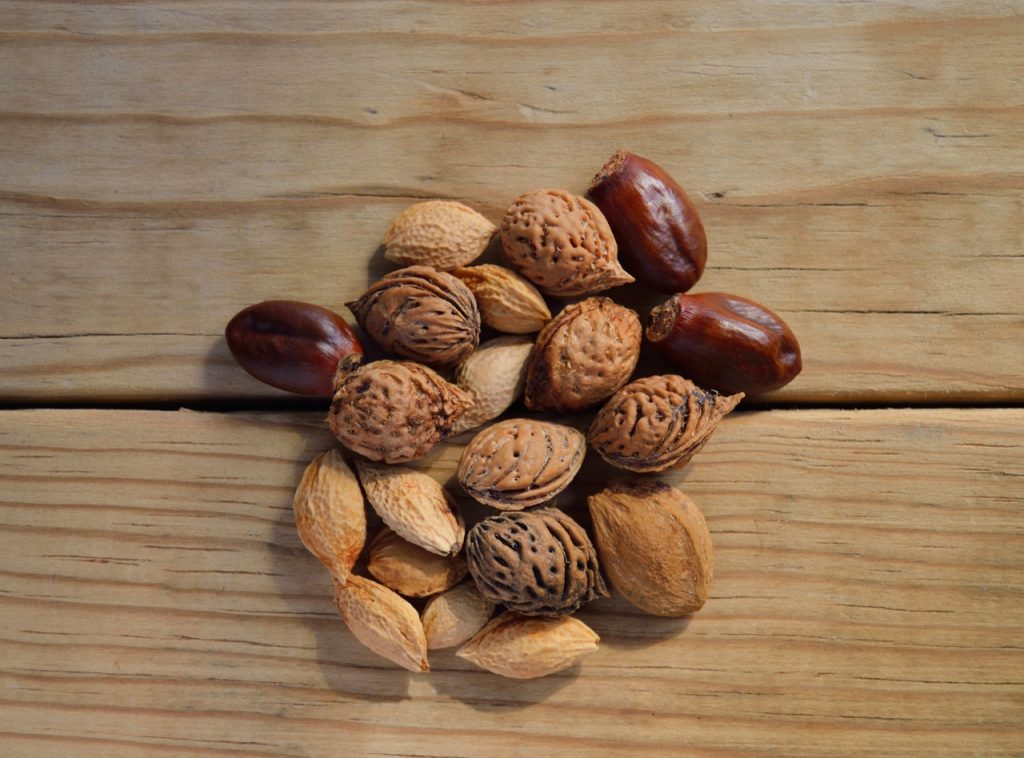 Nuts
Foods like almonds are a natural, easy to get source of choline. They can be carried around for convenient snacks or even turned into something like a butter for toast. This makes getting choline in super easy, as you can just take them with you!
Cruciferous Veggies
You can get up to 13% of your daily choline needs with just a cup of cooked cauliflower. The same can be done with other cruciferous veggies like broccoli or Brussel sprouts. They pair well with other foods that contain choline, and you can easily make a great tasting meal with them. Not to mention the numerous other health benefits that these veggies come along with!
Poultry
Turkey and chicken are great ways to get a lean source of protein. They're low in calories, high in protein, and packed with choline. They're often used as the base for a healthy meal and can easily be adapted for tons of flavor and meal prep options!
Beef
While most tend to shy away from beef, that doesn't mean that it doesn't have a place in a well-balanced diet. Beef is packed with tons of nutrients, of which are extremely bioavailable. Beef also touts some of the highest amounts of choline in animal foods! In addition to your normal cuts of beef like steak or roast, other parts of these land animals are great sources of choline. Beef liver and other organs are packed full of this essential nutrient. You can eat just 3 ounces of cooked beef liver and get 65% of your recommended intake of choline. While beef liver may not normally be on the menu, this is a great opportunity to try some new things!
Mushrooms
Fungi are a great way to add flavor and texture to dishes. They're also powerhouses when it comes to nutrients. Mushrooms are rich in vitamin D, B vitamins, and choline. They're a great option for the plant-based choline seeker.
Fish
Most fatty fish will come with a whopping amount of choline. This includes salmon, tuna, and cod which are also full of other essential nutrients. Most individuals who consume lower amounts of fish tend to have lower levels of choline as well. This goes to show that there's some relationship between the two! There's a lot that you can do with these kinds of fish when it comes to meal prep, which makes them a perfect protein source.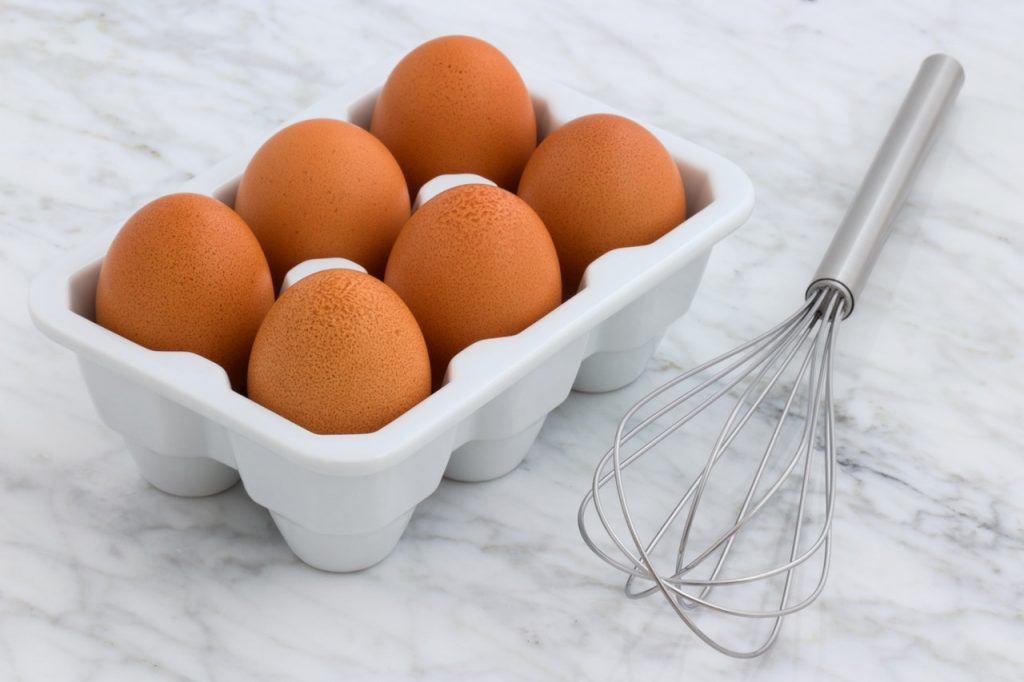 Whole Eggs
While you may hear that the whole egg is bad for you, this isn't necessarily the case. In fact, the yolks of eggs are packed with multiple nutrients needed for good health. Of these nutrients is of course choline! If you tend to only eat the egg whites, you're actually missing out on one of the highest sources of choline you can find. Egg yolks contain up to 147mg of choline, which means you can eat 2 whole eggs to hit 54% of your recommended intake.
Conclusion
Alright, you've been given the run down on choline and what it can do for not only your body but your brain. It's a crucial nutrient for your nervous system, memory, and even mood. While a deficiency in choline can be rare, it does happen, and many people miss the mark. Your body can only make so much of your needed choline, once you hit your cap you need to consume more in your diet.
Luckily, there are numerous ways of finding and consuming choline in foods. Plus, it's what we do best here at LoCal Foodz! We create personalized meals for your needs, and most of the foods we have to offer contain choline naturally. So, not only can you find something to fuel your workouts or lifestyle, but you'll also be getting a boost to the brain!
What new ways are you going to get choline into your diet?