Summer is just around the corner, but Spring and the annoying sneezes, sniffles, and other allergy symptoms that come with it are still a daily annoyance for many of us. But we have good news for you! Did you know some foods can help alleviate allergy symptoms?
Yup, you read that well! As crazy as it sounds, your nutrition plays a significant role in the prevention of allergy symptoms. So, get ready for your allergy season meal prep because it's time to discover which foods will become your spring allies.
What are allergies, and what causes them?
An allergy is an inflammatory response of the immune system triggered, among other substances, by histamine, responsible for the main symptoms (itchy eyes, rhinorrhea, etc.). These symptoms begin to appear when an allergen overcomes the first defensive barriers of our body: the skin and the mucous membranes.
Any natural substance can cause allergies, either through breathing, ingestion, or contact. These substances are known as allergens.
So, to prevent allergies, the best thing you can do is pamper your digestive system since 70% of our immunity comes from it. It is also important to make sure we are providing our liver with ample support before allergies appear.
According to a recent article published by the Allergy, Asthma, & Immunology Associates of Tampa Bay, if the liver can't process a substance, the immune system becomes overstimulated. Hence, recognizing it as an allergen. The liver then produces antibodies (immunoglobulins). These antibodies set off a reaction, releasing many inflammatory chemicals or histamines, causing an allergic reaction.
Therefore, as you can see, our diets are just as crucial as avoiding such allergens. Thus, healthy meals can do more to prevent allergies than you'd think. So, let's see which foods boost the immune system and minimize the effects of an allergic reaction.
13 Foods that prevent seasonal allergies
Healthy foods are essential to take care of the intestinal wall, the digestive mucosa, and the microbiota (our healthy gut bacteria). When our intestines perform their function correctly, it produces beneficial substances. And so, we must promote liver function.
With that said, there are, of course, some foods that may harm you, especially irritating foods such as coffee, gluten, dairy, or sugar. However, everybody is different, and what causes you an allergic reaction may not cause an allergic reaction to others.
Remember, it is crucial to talk to your health care provider if you suspect you might have an allergy, so you can determine the source of the allergy.
The following foods are beneficial when it comes to preventing season allergies. Make sure to incorporate them into your diet to help your body be better prepared for seasonal changes.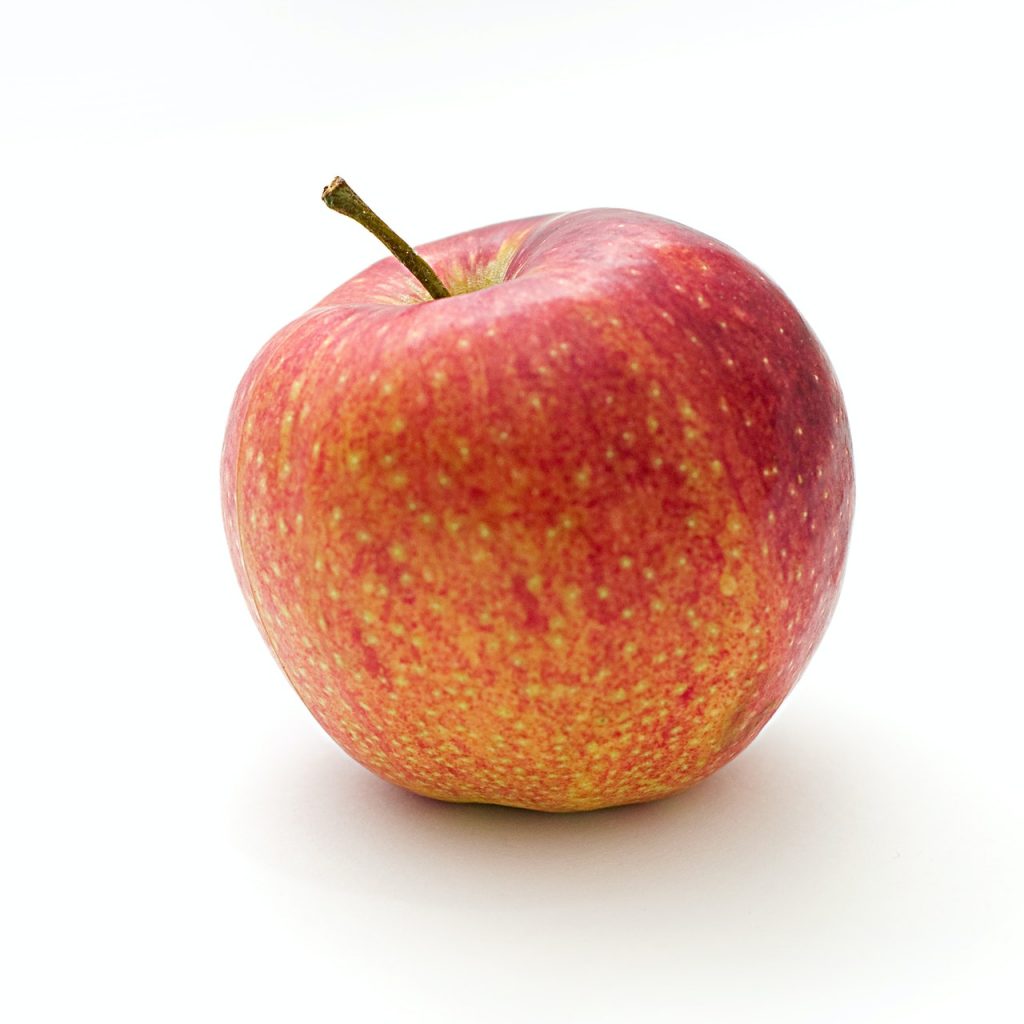 Apples
An apple a day keeps the doctor away! Apples are rich in quercetin, a flavonoid that tones the immune system and helps minimize the allergic response. An apple a day (raw or cooked) is enough to reap its benefits!
Onions
Onions are not just delicious and can enhance any dish, but they also support liver function thanks to its rich content in sulfur amino acids, necessary for liver function. But, that's not all, just like apples, onions are also rich in quercetin, a powerful natural antihistamine antioxidant. And, on top of that, onions are potent prebiotics, which helps feed the good bacteria that live in our intestines and promote our immunity, which helps us prevent allergic reactions.
Green tea
Green tea contains a substance called epigallocatechin gallate, which helps neutralize a receptor involved in the production of the allergic response. In addition, green tea is rich in antioxidants with anti-inflammatory action. We recommend drinking 1 cup of green tea a day to make the most out of it.
Carrots
Rich in beta-carotene, a type of pigment responsible for the vibrant orange color of carrots, these substances help prevent allergy symptoms. In addition, carrots are a great source of vitamin A, which is a key vitamin to treat skin conditions caused by allergies. Whether cooked or raw, carrots and all other vegetables rich in beta-carotene (all orange and yellow vegetables) and vitamin A have a protective function on the immune system.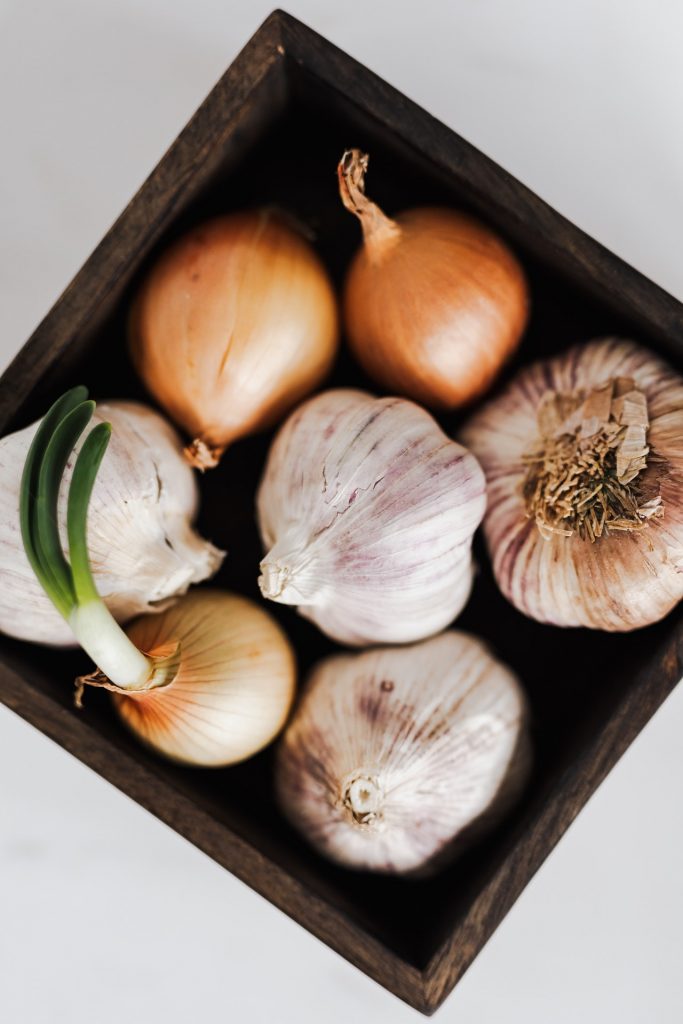 Garlic
Keep away vampires and allergies! Garlic is known for its powerful capacity to strengthen the immune system. For years, garlic has been a part of traditional and holistic medicine for its many health properties. Among these benefits, we find the prevention of allergies and the strengthening of the immune system.
Garlic contains substances that inhibit certain inflammatory enzymes that can cause allergic reactions. To make the most out of this superfood, try our Garlic Celery Chicken.
Cabbage
Cabbage is rich in glutamine, an amino acid that helps heal the intestinal wall when hyperpermeability. This amino acid promotes the functions of the digestive system. Therefore, cabbage is a natural ally for your immunity, which plays a key role in the prevention of allergies.
Moreover, cabbage is rich in vitamin C. In fact, did you know that cabbage is the single most rich in vitamin C vegetable out there? Vitamin C is necessary for liver function and to aid the digestive system, which we know are two main factors that can improve the symptoms of seasonal allergy.
Spinach
Widely known for its benefits to detoxify the body, spinach also aids liver function. Thus, its consumption may be beneficial to treat symptoms of seasonal allergy.
Besides, its power to detoxify the body also promotes better management or prevention of symptoms of allergic reactions. What's more, the greener the leaves, the richer in chlorophyll, which helps purify the blood.
Cruciferous vegetables
Some people with allergies struggle to remove toxins through the liver and kidneys. If the toxins get into the body, it raises the chances of inflammation, which leaves an allergic person even more sensitive. Cruciferous vegetables such as broccoli, cauliflower, Brussels sprouts, and cabbage can assist the process, thus, preventing or reducing symptoms.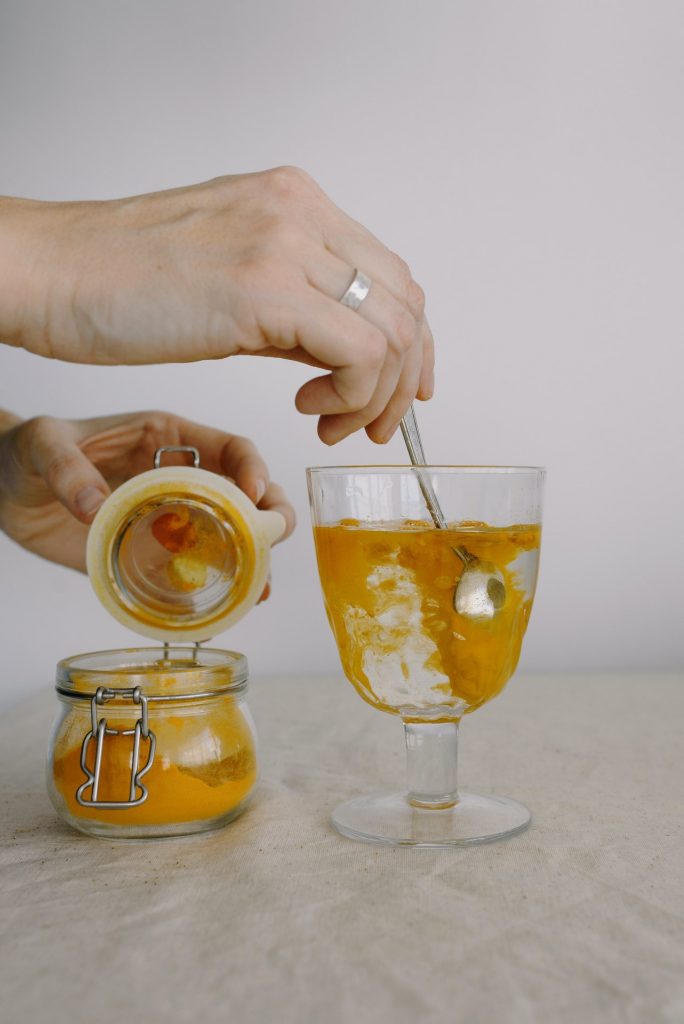 Turmeric and ginger
On one hand, the curcumin present in turmeric is a powerful antioxidant with strong anti-inflammatory properties. And, on the other hand, ginger improves digestion and boosts our natural defenses while reducing inflammation. These factors play a significant role in the prevention of allergic symptoms.
Fermented foods
Fermented vegetables, such as pickles, sauerkraut, and kimchi feed the gut microbiota. But that is not all, beverages like yogurt or kefir are also great alternatives.
In particular, the families of bacteria that help alleviate and prevent rhinitis symptoms the most are the Lactobacillus, found in yogurt and milk kefir, and Bifidobacterium, which have been shown to be important allies in alleviating the symptoms of all sorts of allergies.
Chia seeds
The seeds of chia are essential to prevent and improve allergies because they are a good source of omega-3, a potent anti-inflammatory.
According to a recent study published in the Japanese Society of Allergology, omega-3 fatty acids show efficacy in the prevention or amelioration of asthma and allergic diseases, as well as benefits in inflammatory responses.
Salmon
Just like chia seeds, salmon is rich in omega-3 fatty acids, which as previously mentioned, can improve asthma and symptoms of seasonal allergies.
What's more, a 2005 study from Germany published in the European Journal of Clinical Nutrition states that the more fatty acid people had in their bloodstream, the less their risk of allergic sensitivity. The American Heart Association recommends consuming 8 ounces of fish per week.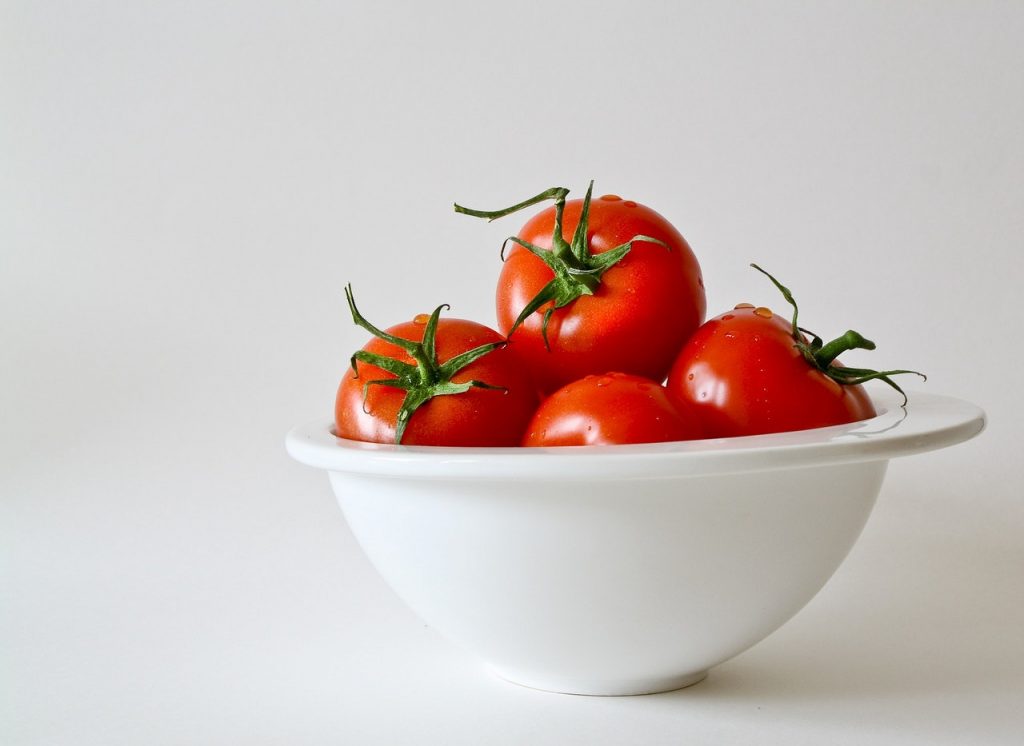 Tomatoes
Although when we think of vitamin C, we instantly think of all citruses, such as oranges and lemons, the truth is that tomatoes are an outstanding source of vitamin C.
In fact, a medium-size tomato contains 26 percent of our recommended daily value of vitamin C. But that is not all; tomatoes also offer lycopene, a powerful antioxidant that prevents the symptoms of seasonal allergies, such as sneezing and excessive mucus. This compound called lycopene is more easily absorbed by the body when it's cooked.
Final Thoughts
Regardless of your diet, if you believe you suffer from any type of allergy, you should always consult with your physician. However, remember that during springtime, it is common to have some type of allergy. In fact, according to the Washington Post, 24.4 million Americans suffer from seasonal allergies, which is 14 percent of the population.
Now that you know what foods might help reduce allergy symptoms or could even help prevent them, we recommend you build your own Custom meals based on your allergies and what you want to prioritize. By building your own custom meal, you can remove food allergens (for example, if you're allergic to shrimp), and also build meals that are nutritionally focused on boosting your immunity. Choose the foods that will address your allergies and enjoy the benefits of proper nutrition.
While no food is a replacement for any treatment for seasonal allergies, the food and nutrients you supply your body with can help tremendously!