My life changed the moment I found out I was pregnant. I agree, it sounds very cliché, but it's the absolute truth. Being pregnant transformed my body into a vessel for my growing baby. For most of my life I was relatively healthy and "in-shape", so pregnancy seemed fairly simple. Boy, was I wrong
Fast forward four months and I was cruising into my second trimester. I was gaining the right amount of weight and my ultrasounds looked beautiful. All I needed was to complete a routine blood test. Sadly, I "failed" the first test (high blood sugar levels) so the doctor ordered a second test. This time it would take four hours and five blood draws. As I sat in the empty lab waiting room, the guilt and anxiety settled in. Maybe it was the hormones, but I cried quietly to myself as my mind raced towards all the possible worst case scenarios. When my second set of results confirmed my high blood sugar levels, I was disappointed to say the least
---
The doctors diagnosed me with gestational diabetes. I was told not to worry because this was very common in pregnancy and it was all very manageable, but between a busy work schedule, daily life, and preparing for a baby I was struggling to keep my blood sugar levels under control. On top of everything else, my hormones were in high gear, I was exhausted all the time, and my body felt stretched to the point of pain.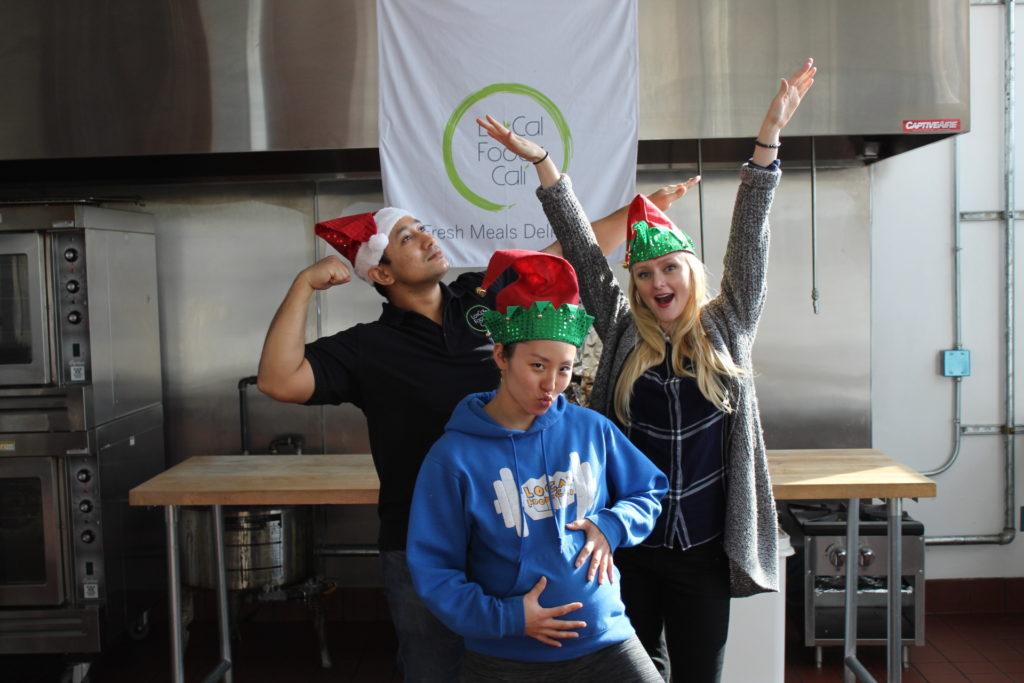 I went from cruise control to a screeching halt. I was healthy my whole life so it was even more baffling that I was struggling during pregnancy, when it counted the most. In my mind every failed test meant I was failing as a mother. I avoided bringing it up with friends and family. I didn't want to be judged as a bad mother. My condition became something I tried to hide, something I was ashamed of. Besides, this was gestational diabetes, a disease that I should be able to fully control. So why was this so difficult? I couldn't accept the fact that the consequences to my failures were jeopardizing my baby's health. Eating a bag of chips because I was stressed or because "the baby was craving it" was no longer an acceptable excuse.
My first step in the right direction was to understand the causes of gestational diabetes. I learned that during pregnancy my body was producing hormones which caused a build-up of glucose in my blood. My pancreas was unable to make enough insulin to offset this build-up which was the cause of gestational diabetes. The key to maintaining my blood sugar levels was to choose the RIGHT healthy foods AND to portion each component of every meal.
It was difficult at first because every meal became a conscious decision about food. Try choosing a piece of whole grain toast over a buttery slice of warm corn bread when you're 9 months pregnant. It's NOT that easy! But I knew that these choices were keeping my baby healthy and step by step these choices became easier and more routine. I started to plan my meals and snacks ahead of time. Every morning I packed my food for the day. A handful of whole grain crackers, 4 slices cheese, a small bunch of grapes, and a pack of almonds kept my cravings under control. My LoCal Foodz meals not only kept me from going out to restaurants or fast food places, but they also kept me from overeating because I was portioning out my meals ahead of time. I began to see better test results and this encouraged me to keep moving forward. Soon enough making the right food choices, planning ahead, and carrying a lunchbox of healthy meals and snacks became part of my daily routine and I was making big strides towards my goal.
I discovered a few things about myself along the way. I learned how to stop for a moment to fully and genuinely appreciate my health. I was so thankful to be able to carry my baby to full term. I also learned how to acknowledge my accomplishments, no matter how small the progress (putting down that bag of chips counts!) because each step was a part of the whole process. And as I climbed towards my goal I reminded myself of the true purpose of my journey and what kept me motivated to keep going each and every day. This made my path clearer and the journey all the more worth-while.
---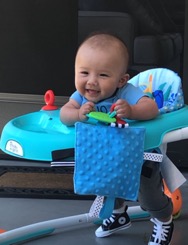 "My motivation, Eli"